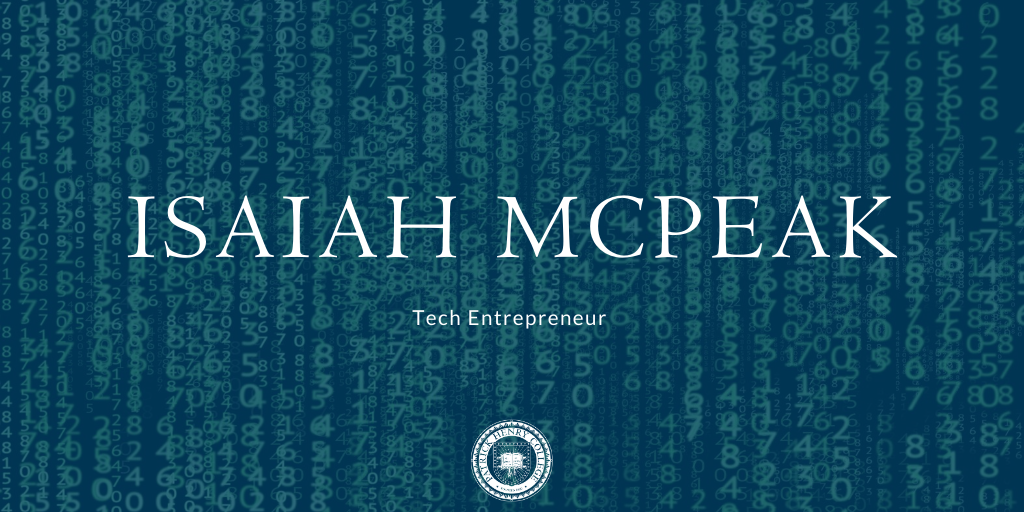 Alumnus Isaiah McPeak (2008) is endeavoring to shape culture for Christ as a tech entrepreneur. He is co-founder and head of design and growth for Pinwheel, a company dedicated to cultivating healthy tech habits for kids.
"The mission of what we're doing is very culture-changing, it's trying to help kids and parents come together around one of the most pressing issues of our time," McPeak said. Pinwheel is working to create a phone for kids that would "lock in on the principles of non-addictive healthy technology that kids should have."
McPeak is no stranger to new business enterprises as he has coached several successful start-ups and is currently doing freelancing consulting for other companies as well. His job involves communication, problem solving, and critical thinking, among other skills. "Everything that the [PHC] core is about," he said.
McPeak traces his tech design and entrepreneurial skills back to his days as a Strategic Intelligence & National Security major. His classes and internships gave him the experience he needed in the intelligence field. He uses many of the same skills developed in the classroom in his work today.
"I was inventing information products as a Strategic Intelligence major in the intel community… that's essentially what a project manager or project designer is," McPeak said. "The Intelligence major teaches us to take major problems, divide them into pieces, study for parts, look for insights, synthesize it, put it back together…"
McPeak also competed in PHC Forensics during his time as an undergrad. He competed in over five different styles of debate and worked in a leadership position. He collaborated with the rhetoric professor at the time to create other positions of leadership for the different styles of debate, as well as refine the process of choosing students to receive forensics scholarships. "I feel like I learned so much from that," he said.
"One of the biggest experiences that really impacted my life was actually Dr. Mitchell's philosophy class, what he did there was really help me make some life-long commitments… that every action shapes my soul, and that helps me create boundaries for what I should think or what I should do," McPeak said.
McPeak's work with Pinwheel is just another way he is using the skills he learned at PHC to find new and creative solutions to culture wide problems.
______
Want to learn more about Strategic Intelligent & National Security at PHC? Click here...