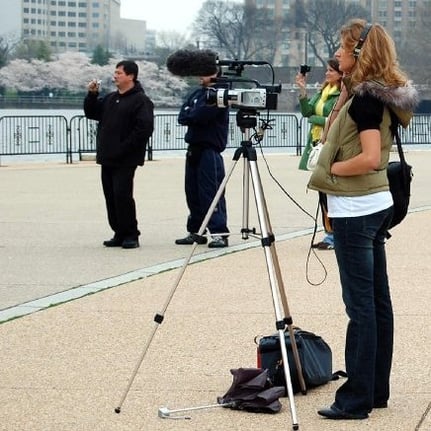 Charity Corkey loves to listen to people's stories. As a full-time writer and online producer for the Washingtonpost.com's Loudoun Extra, Corkey reported on and photographed events, and wrote feature stories for the paper's web and print content.
"Today... I interviewed a woman who is raising money to build wells in Burkina Faso, a landlocked country in Africa that suffers from a lack of clean drinking water," she said. "Her experiences in Burkina Faso were very touching."
Corkey grew interested in journalism during her freshman year at Patrick Henry College. She'd always loved writing, and other journalism students told her how much they enjoyed classes with Dr. Les Sillars, Professor of Journalism. "I decided to go with journalism, and loved it!" she said.
Over her college career, Corkey excelled in some of the grittier disciplines of journalism, vividly recalling, for instance, staying up till four or five in the morning, "barely awake and chugging coffee," writing feature stories in her journalism classes. And her memory of earning her first A on a paper for Dr. Mark Mitchell, the College's demanding and beloved Professor of Philosophy, ranks almost alongside landing a prestigious internship at the Washingtonpost.com.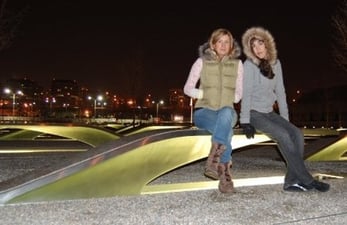 During her sophomore and junior years, under the guidance of Dr. Sillars, Corkey worked as a freelance reporter at a local Virginia paper, the Clarke Times-Courier. The publication later offered her a paid position, and the job counted toward internship credits at Patrick Henry College. While the experience taught her to "write more quickly, and to see how journalism worked first-hand, the job also provided me enough experience to obtain an internship with the Washingtonpost.com." At the Post, Corkey spent a year in the photo and multimedia department.
Corkey's college career followed a course familiar to many PHC students, and aligned closely with the College's master blueprint for apprenticeships. Corkey's internship provided invaluable hands-on experience, for instance, but also more intangible benefits such as daily interaction with editors at the paper. These relationships, she is certain, were as critical to her employment at the Post as were her writing and reporting skills.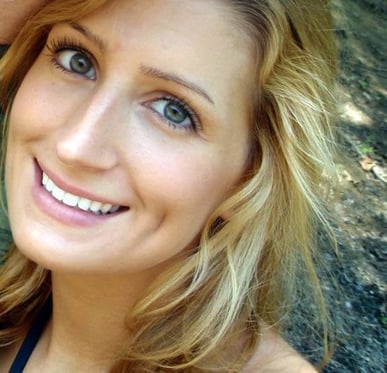 "Internships are key to making good contacts and landing a job after graduation," she said simply.
From the experience she gained at the Washingtonpost.com, Corkey recently accepted a position with the Washington Times as an online producer.
"It's going to take some time getting used to the night hours," she said of her new schedule, working from 5:30 p.m. to 1:30 a.m. "But I'm very excited about it and ready for something new!"
Looking back at all of the writing and reporting classes, internships, and job experiences, Corkey credits much of her journalistic success to Dr. Sillars. "Without his guidance," she says, "I doubt I would be working where I am today."