Former Student Body President to Serve Justice in Kenya
August 27th, 2012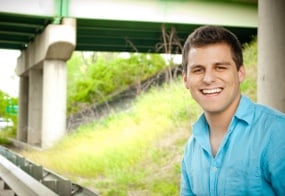 Alan Carrillo's new motto is "Mpaji ni Mungu," which is Swahili for "God is the Sustainer." Carrillo is learning what it means to look to God for sustainment, as he is leaving everything he knows to travel to a country he doesn't know to work with those who have lost everything. Although he is not exactly sure what to expect during his time in Kenya while working for the International Justice Mission, he does know that he serves a big God who is not afraid to do great things.
"I know the next year will not be easy on so many levels – combatting loneliness and facing unspeakable injustices – but it will be good," he said. "God is faithful. God is my sustainer."
During his time at PHC, Carrillo (Gov. '12) paved his way as a leader on campus, both through his heavy campus involvement and his caring spirit. He served as Vice President of PHC's International Justice Mission (IJM) chapter, a resident assistant for two years, a teen camp counselor, the student body president, Campus Safety Sergeant, a student senator, and led Sunday night worship for three years. He also participated in men's soccer, the Model United Nations team, and two of Eden Troupe's plays.
"My four years at PHC have been the best four years of my life," Carrillo said. "PHC equipped me academically and professionally better than any other college could have, but I think PHC also uniquely prepared me as a Christian in my faith. PHC taught me to take my faith and make it my own and ask the Lord to make my life – including my academic preparation and career – His, for His glory. I am forever indebted to PHC for changing my life."
During the spring of his junior year, Carrillo accepted an internship with International Justice Mission (a Christian human rights agency that aids victims of slavery). This internship at IJM headquarters would forever change the direction of his life. He said that IJM did not just meet his expectations, but exceeded them. The internship was, for him, a dream come true.
"I didn't look at IJM as just another internship opportunity – I saw it as a fulfillment of a dream to live out my calling and passion to see God's justice reign on earth," he said.
Most notable to him, was the emphasis on corporate and personal prayer. Each morning, at 8:30, the whole office would participate in 30 minutes of "stillness" before God, a time to be quiet before the Lord. At 11:00, the office gathered for a time of corporate prayer. They shared prayer requests and praise reports from IJM offices around the world. During these times, Carrillo was struck by the many ways God showed his faithfulness. Requests that were brought forward were later brought up again as praise reports.
"Although we are his hands and feet in the cause for justice, ultimately, He is the one doing the work through us," he said.
Carrillo loved getting to know the IJM staff. During times of corporate prayer, he would sometimes look around the room, take a breath, and think to himself, "I am sitting in the company of heroes – men and women who will never be known outside of IJM or the people they have rescued over the years. I don't belong here, but there is no other place I would want to be."
He is thrilled to once again be working with IJM, this time in Kenya, where he will be serving as the Executive Assistant the Field Office Director of IJM Kenya for the next 10-12 months.
"The fact that I have the opportunity to once again intern with these heroic men and women of the faith is absolutely humbling and exciting," he said.
He is leaving the United States on September 22, 2012, and will remain in Nairobi as long as IJM needs him during the 10-12 month period. During his time off, he plans to travel around Kenya and East Africa, finding ways to volunteer his time and invest in the people of the region. He hopes to connect with local churches and ministries.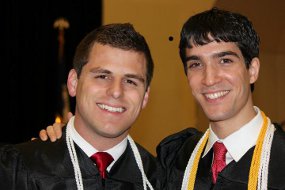 He is not quite sure what to expect during his time there. He has been counseled to "not expect specific things, but to expect great things." To better prepare himself for what is to come, he has spent the summer working to downsize his material possessions in order to bring what is absolutely necessary. He has tried to spend as much time as possible with family and friends, since he will not see them for a year. And lastly, he is trying to spiritually prepare himself by reading the Bible, journaling, and spending lots of time in prayer.
"I expect to see God faithfully work through his people to provide love, compassion, and justice to those who are oppressed, marginalized, and forgotten," he said. "I expect for the work to be difficult. I expect to be challenged and sometimes frustrated. I expect to be pushed to what I perceive to be my emotional, mental, and physical limits. However, I also expect God to be faithful. I expect Him to heal and restore. I expect Him to comfort and to love. I know I will not be alone, and I know I will not return to the United States of America in a year as the same person I was when I left."
Following his time in Kenya, Carrillo says he plans to move back to his hometown of Dallas, Texas, and work to promote justice in Texas and in America.
For his trip to Kenya, Carrillo needs to raise about $16,000 and is currently only halfway to his goal. To support him financially, visit http://www.ijm.org/getinvolved/internshipsupport to "Alan Carrillo" (selected from the list of current IJM interns). This is a tax-deductible donation, and can be scheduled as a monthly gift. If donations by check are preferred, contact Carrillo directly for further information at cacarrillo045@alumni.phc.edu.
To stay updated and receive prayer requests and praise reports from the field, network with Carrillo online:
* His blog, "The Extraordinary" – www.alancarrillo.com
* Facebook: www.facebook.com/calancarrillo
* Twitter: www.twitter.com/cacarrillo