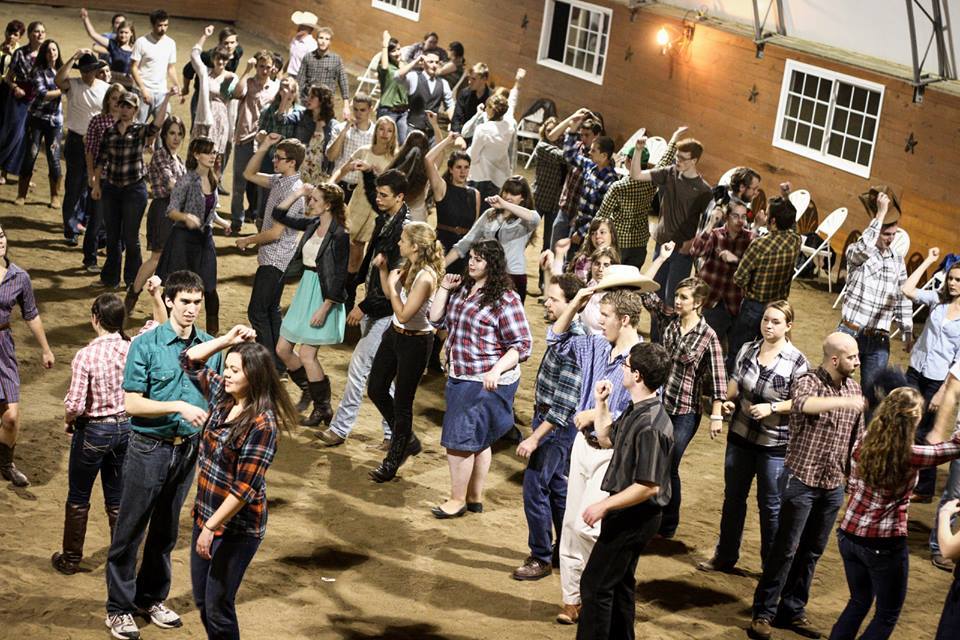 The Patrick Henry College Shall We Dance Society seeks to help students learn a tried-and-true past time for both recreation and enjoyment of the many student-organized dances. Through teaching basic dance proficiency, the Society seeks to help students grow in the leadership and the social graduate profile goals. The Society pursues dance as a creative expression, a tradition, and a social activity through creating opportunities for instruction. The Society desires to prepare students for any and all social and professional events that students may encounter in their post-graduate lives (such as the inaugural ball!).
The club provides lessons for swing, salsa, waltz, polka, ballet, and many more styles of dance!

Jane White serves as the President, Elias Gannage as Vice President, Rose Perkins as Treasurer, Heather Faison as the Secretary, Garrett Yoder as coordinator, and Dr. Doug Favelo is the faculty sponsor. Ian Frith, Gabi Johnson, Esther Katz, Pierre DuPlessis, and Catherine Hechtman are instructors.
For more information, email Jane or fill out the form below...