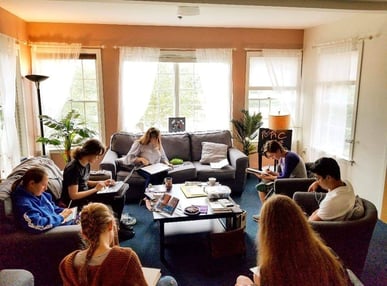 Bring your paints, crafts, clay, and sketch pads and get ready to create at Patrick Henry College's Art Society.
Founded by then freshman Susanna Hoffman, the club provides a relaxing atmosphere for students to express their creativity on Saturday mornings. The club enables artists of any medium and interest to improve their abilities.
The club hosted an art showcase displaying the works of art from club members and other students. The club has also takes trips to art museums in Washington D.C. like the National Gallery of Art.
For more information or to join, contact the Art Society through the form below.