Q: Where is the form I need?
A: You will find most Office of the Registrar forms by visiting the PHC Forms page. If you do not see the form you need, please feel free to email us at registrar@phc.edu.
Q: How do I declare or change my major?
A: You may declare or change your major by submitting the Academic Declaration & Update form. Please ensure that both you and your advisor sign it before bringing it to the Office of the Registrar.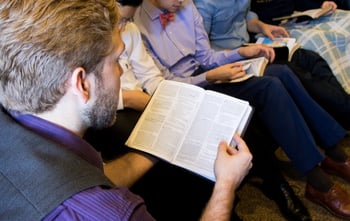 Q: Can I double major?
A: Yes, you may complete more than one major while at PHC. As early as possible, you'll want to submit the Academic Declaration & Update form, indicating your primary and secondary majors. Your Academic Advisor must approve the addition of a second major, and upon submission of the form to the Office of the Registrar, you'll be required to meet with the Registrar. We want to ensure you are fully aware of the additional degree requirements and help you chart a path to completing both majors in as timely a manner as possible
Q: When will I get my grades?
A: Grades are available through the Student Portal after you have completed course evaluations and after the Office of the Registrar processes faculty grade submissions. Semester grades are posted to the Student Portal within three weeks of the last day of final exams. Report cards containing grades are sent to the student's home address only upon request.
Q: What happens with a grade of "I" (Incomplete)?
A: Due to extenuating circumstances beyond the control of a student, faculty may issue a grade of "I" (Incomplete), allowing a student no more than 6 weeks beyond the last day of classes to complete all coursework. If a final grade is not submitted within those 6 weeks, the "I" will be changed to an "F."
For the purposes of determining Academic Discipline, an incomplete course will be regarded as an "F" in calculating the term GPA. Once the final grade has been submitted, the term GPA will be recalculated and discipline may be removed.
Q: I think I'm almost ready to graduate. What should I do now?
A: Two semesters before you plan to graduate, please submit the Application for Graduation form. Before submission, you should meet with your academic advisor to ensure your timeline is realistic. In most cases, submission of this form initiates an invitation for a final degree audit with the Office of the Registrar.
Q: How do I change my name, address, or other personal information?
A: You must submit the Personal Information Update form, accompanied by supporting documents as necessary, to the Office of the Registrar.
Q: I'm thinking of taking some time off from school, do I need to let PHC know before I go?
A: Yes! You may begin a Leave of Absence by using the Enrollment Status Update form. While on leave, you will maintain your status as a student and retain certain student privileges while away from school (e.g. student email and access to the Student Portal). Students may take a Leave of Absence for a maximum of two semesters. If a student does not complete the necessary paperwork to begin a Leave of Absence and does not register for classes, they will be administratively withdrawn from the College and will need to apply for re-admission in order to continue their studies as a PHC student.
Q: I'd like to return from a Leave of Absence. What do I need to do?
A: Assuming you've taken no more than two semesters away, you will preregister for classes during the Preregistration Period through the Student Portal, just as you would have if you were still on campus. You may also preregister using the Registration Update form. Then notify the Offices of Student Life and Financial Aid (as needed) that you plan to return. If you've been away for more than two semesters, you will need to contact the Admissions Office to apply for re-admission.
Q: How do new and former degree-seeking students register for classes?
A: New and former degree-seeking students should submit the New & Former Student Preregistration Form, available from the Office of Admissions. Once your enrollment file is complete, the Office of the Registrar will create your schedule based on the information provided on this form.
Q: How do continuing degree-seeking students register for classes?
A: Preregistration for continuing students occurs during the semester prior to your continued enrollment. Academic advisors are available to assist you in preparation for preregistration and must clear you to register for courses. Once cleared by your advisor, you may register online during the dates provided by the Office of the Registrar. Continuing students who seek to register after the end of the Preregistration Period are assessed the Late Registration Fee. Students anticipating registration for an apprenticeship should contact the Apprenticeship Program Director.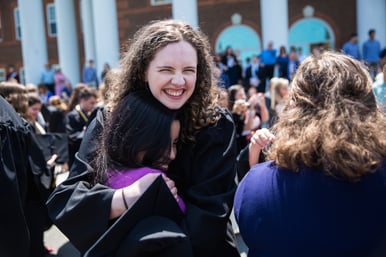 Q: How do I register for classes as a non-degree-seeking student?
A: Non-degree-seeking student preregistration opens approximately two weeks after the close of degree-seeking preregistration. Non-degree-seeking students who have not yet completed their junior year of high school will be limited to six (6) credits per semester. Registration is subject to approval by the Registrar, typically based on prerequisite listings and space limitations. For additional information regarding credit limitations, please consult the Pre-Registration for Non-Degree-Seeking Students portion of the College Catalog or contact the Office of the Registrar.
Q: How do I drop/withdraw from classes?
A: If this is your first time dropping or adding courses, we recommend that you watch Registration 101. Beginning on the first day of the semester, you may drop and add courses online through the Student Portal until the close of the Drop/Add Period (see the Academic Calendar). Dropped courses will not appear on your transcript. After the Drop/Add Period ends, you must withdraw from any course you no longer wish to complete by submitting a completed Registration Update to the Office of the Registrar. The course will appear on your transcript with a grade of "W"; grades of "W" do not influence your GPA. After the mid-point of the semester (per the academic calendar), you may only withdraw-passing ("WP") or withdraw-failing ("WF"), dependent upon your current grade in the class. "WP" has no effect on your GPA. "WF" is treated like the grade "F". You may not withdraw from a course during the final two weeks of the semester or during finals.
Q: How do I know if I'm taking the right classes?
A: Every degree-seeking student is assigned an academic advisor; regular meetings with your advisor will help you meet your academic goals. The requirements for your degree and the Recommended Course Sequence are listed in the College Catalog that you received upon enrolling. Another useful resource is your Degree Audit which is available to you 24/7 through the Student Portal.
Q: How can I get a copy of my transcript?
A: Learn about requesting your transcript here.
Q: How can I get verification of my enrollment at PHC?
A: You may request official verification of enrollment status by submitting the Enrollment Verification Request form. Enrollment in a given semester is only verified after the Drop/Add Period.
Q: How can I have my credits transferred from another institution?
A: Patrick Henry College evaluates all transfer of credit requests based on the transfer of credit policy listed in the Catalog and online at Transfer of Credit page. Students are notified of transcript evaluation results in writing from the Office of the Registrar. Currently enrolled degree-seeking students should consult the "transient student" section of the transfer of credit policy prior to enrollment in any institution.