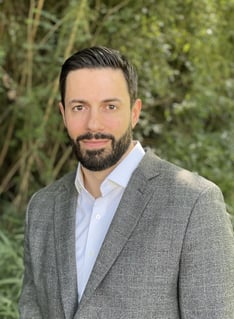 Assistant Professor of Theology and Philosophy
Email: ghzorzi@phc.edu
Phone: 540-441-8167
Educational Background:
Ph.D., M.Phil., and M.A. in Political Science and Religious Studies, Yale University
M.Div., Gordon-Conwell Theological Seminary
B.A. in Philosophy and Political Science, Tufts University
Time at PHC: 2021 to present
Dr. Graedon Zorzi specializes in early modern moral, political, and religious thought. His research focuses on theological anthropology and the foundations of liberalism. Prior to joining the faculty, he spent two years as Assistant Professor of Theology and Philosophy at George Fox University. His dissertation won the 2021 Manfred Lautenschlaeger Award for Theological Promise and was awarded University Distinction at Yale as well as Departmental Distinction in both the Political Science and Religious Studies departments. Dr. Zorzi spent time as a visiting graduate student studying government at Georgetown University and theology at Oxford University. He is an ordained pastor, resident in the Diocese of the Mid-Atlantic of the Anglican Church in North America.