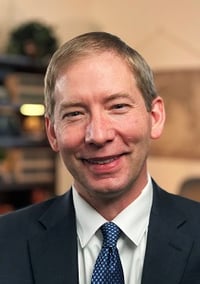 Adjunct Professor of Classical Liberal Arts
Educational Background:
M.Ed in Educational Leadership, The College of William & Mary
B.A. in Pastoral Ministries, Toccoa Falls College
Time at PHC: 2006 to present
Over the past 20 years, Mr. Showalter has worked in both public and private education at the elementary and post-secondary levels. His years of higher education experience include enrollment services, teaching, student development, academic administration, institutional research, student learning assessment, institutional effectiveness, and teaching.
He has presented at national conferences such as the annual meetings of the Commission on Colleges of the Southern Association of Colleges & Schools (SACS-COC), the Transnational Association of Christian Colleges & Schools (TRACS), and the American Association of Collegiate Registrars & Admissions Officers (AACRAO). His presentations and research interests include strategic planning, student development, student learning assessment, unit level effectiveness processes, academic program reviews and effectiveness processes, and academic coherence in the portability of credit. He has also written for AACRAO's College & University.