Associate Professor of Government; Pre-Law Advisor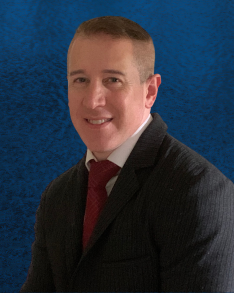 Email: jrmerriam@phc.edu
Phone: 540-441-8232
Educational Background:
Ph.D. in Political Science and M.A. in Philosophy, Johns Hopkins University
J.D. from George Washington University Law School
B.A. in Government, Wesleyan University
Time at PHC: 2020 to present
Dr. Merriam teaches courses in constitutional law, legal theory, and legal reasoning. Before coming to Patrick Henry College, he served for six years as an assistant professor of political science and the pre-law advisor at Loyola University Maryland. He also worked as an appellate litigator at a D.C. constitutional law firm and as a research associate at the Pew Research Center's Forum on Religion & Public Life.
He has published over a dozen academic articles in top law-review and peer-reviewed journals, covering such diverse topics as legal conservatism, the meaning of the rule of law, church-state relations, and the theory and practice of originalist constitutional interpretation. Dr. Merriam has also published over 20 online articles, appearing in such places as Law and Liberty, The American Mind, National Review Online, The American Conservative, American Greatness, and Claremont Review of Books.
In 2019-2020, Dr. Merriam was selected to be the Visiting Fellow in American Political Thought at the Heritage Foundation's B. Kenneth Simon Center for Principles and Politics. He is currently a research fellow at the Claremont Institute's Center for the American Way of Life.
Dr. Merriam lives in an 1840s stone farmhouse in Frederick County, Maryland with his wife and four children. When he is not teaching and writing about constitutional law, he enjoys spending time with his family, lifting weights, and developing the family homestead.