Congratulations to the Class of 2020!
We are filled with joy at our students' accomplishments and are excited to see where God will lead them in their next chapter. We hope you can join us for the Baccalaureate and Commencement festivities.
Baccalaureate
Saturday morning, August 8, at 10:30 a.m. in the Barbara Hodel Center followed by a brunch.


Commencement Ceremony
Saturday afternoon, August 8, at 1 p.m. in the Barbara Hodel Center.
Live Stream
A live stream of both events will be available at the link below for those who are unable to attend. No RSVP is necessary to access the live stream.
---
Current CDC guidelines and Executive Orders from the Commonwealth of Virginia require us to limit the number of attendees to family only. Tables seating 6, 8, and 10 people will be provided with appropriate required spacing between tables.
Attendees may only enter if they have had no flu-like symptoms in the previous two weeks or meet the CDC guidelines for resuming close contact with others: 3 days with no fever (100.4°F or higher) and respiratory symptoms have improved and it has been 10 days since symptoms first appeared. Attendees will have their temperature taken prior to entering. Facial coverings are welcome, but not required.
Reservations are required so that we may map out seating ahead of time. Please submit your RSVP using the form to the right.
For those that have completed the RSVP form, we will email you your confirmation ticket for the number in your party (not to exceed 11). Please print and present a physical copy of your meal ticket when you arrive for the brunch.
If you have any additional questions, you may contact Mary Haynes at 540-441-8031 or mshaynes@phc.edu.
We look forward to celebrating this joyous occasion with you.
Details
The Baccalaureate ceremony, for graduates and their families, will include an exhortation from the PHC leadership as well as a time of prayer, dedicating each graduate for service to Christ and his Kingdom. An brunch reception will follow.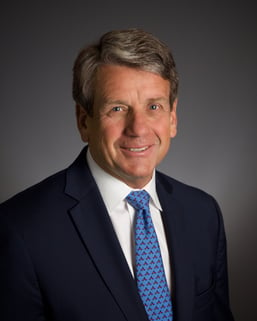 The Commencement will follow in the afternoon.
Patrick Henry College is excited to announce the Class of 2020 commencement speaker is Michael Farris, Founder of the Home School Legal Defense Association and Patrick Henry College and the CEO and general counsel for Alliance Defending Freedom.