Mike Farris discusses Patrick Henry College's development, internships at the White House, and the role of PHC in education in this 2006 interview on NPR's Fresh Air. Now, more than a decade later, these trends continue. The disproportional PHC influence in culture continues to amaze. Check check it out!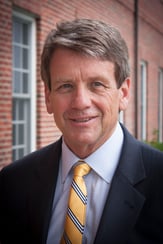 Michael Farris is the former President & CEO of Alliance Defending Freedom. He served in this capacity from 2017 until 2022.
Before joining ADF, Farris was founding president of both the Home School Legal Defense Association (1983) and Patrick Henry College (2000) and continues to serve as chairman of the board of HSLDA and PHC and is chancellor emeritus of PHC.
This post is shared with permission.