From Intelligence Analyst to Higher Education
July 8th, 2014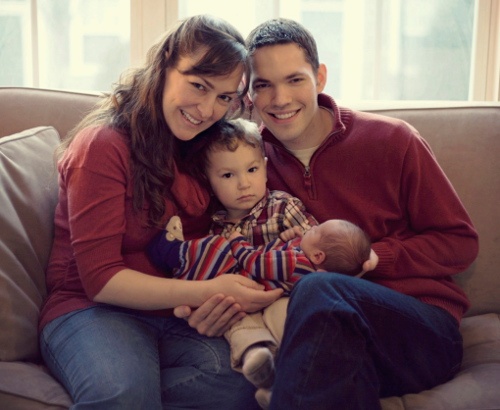 As Rebekah Moughon (Government, 2004) reflects on life after PHC, she is grateful for every opportunity she's been given. From traveling the world and attending the World Cup in South Africa, to working as an analyst in Washington D.C., to being able to stay at home with her two sons and work as an instructor at an online university, she wouldn't change a thing about her life.
Moughon took a couple years off after high school to work at a law firm, a media company, and a few technology companies, so when she arrived at PHC, she was older than most students. She found almost immediately that, regardless of age, the majority of PHC students were on campus for the same reasons she was: they were serious about learning and serious about serving Christ.
"Growing in [academics and faith] together was formative," she said. "We were learning to have grace for people who were different, people who made mistakes, and I was learning to have grace for myself when I made mistakes. We were learning to live with each other."
She originally planned to major in Constitutional Law, but a few weeks after being on campus, the tragic events of September 11 happened. Being so close to the events happening in DC piqued her interest in foreign policy and intelligence, which led her to select that as her concentration at PHC.
During her senior year, she worked with PHC's Border Security Alert as an analyst to see if intelligence was something she was interested in pursuing. She then was offered an internship at the Heritage Foundation working with homeland security, a relatively new field in 2004. Most people didn't have any background in the field, so the intelligence classes she'd taken at PHC made her stand out. After working for six months at Heritage, she graduated from PHC in December of 2004, making her the first person in her family to graduate from college. She attended a career fair and talked with recruiters for the Defense Intelligence Agency (DIA), which led to her starting as an intelligence officer for the DIA. Her first assignment was in a strategic planning office at headquarters.
"I got to see how intelligence works, how the people work, how policies happen at headquarters and how different officers operate," she said.
Following her first few years in strategic planning, she moved into analysis and spent over four years working as an analyst for both the DIA and the National Counterterrorism Center before her son was born.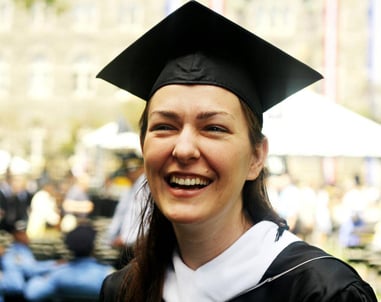 She took night classes to earn an M.A. in Security Studies with a focus on International Security, from Georgetown University's School of Foreign Service.
After her first son was born, she made the decision to stay home with him, but still wanting to be engaged in the intelligence world, thought a teaching job would be the perfect solution.
"I wanted to work in the intelligence community, but it's not a career that's conducive to being a stay at home mom," she said. "I love that I can do both and be active while I stay home with my kids."
She is currently an instructor at the American Military University, a school that caters to deployed members of the military or those finishing degrees. She noted that they are a joy to work with, as they are serious about their education and careers. She teaches classes in the intelligence studies department.
She works while her kids are napping, in the middle of the night, and oftentimes all day on Saturday. Despite occasional struggles to balance work and her kids, she finds the two incredibly rewarding. When she was still a student at PHC, she knew that she would eventually stay home to raise a family, and juggling both brings her a deep sense of fulfillment.
Moughon currently lives in Northern Virginia with her husband (also a PHC graduate) and two sons.