Alumni Profile: Raynel Knight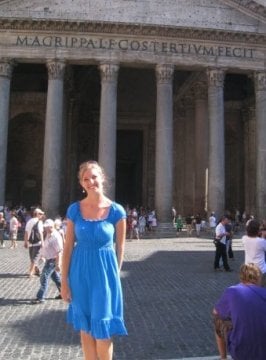 Raynel Knight describes herself as a "political junkie." Blond and stylish, flashing a big smile, she could easily be a Hill staffer—or, perhaps, a producer for one of Washington, D.C.'s prime time political newscasts. It is, in fact, in this latter role that Raynel has found her true niche.
Every weekday, Knight produces a half-hour news show, "Federal News Today," for NewsChannel 8, Washington, D.C.'s all-news cable station. She has been preparing for this position since before college, and she has been working there since October 2006, even before she officially graduated in May 2007 from Patrick Henry College. Her husband, Jonathan Knight, is also a 2007 PHC alum.
"It's been a wonderful job!" she exclaims.
As a student, Knight worked a semester-long internship at Fox 5 in DC, where her years-long passion for broadcast journalism was confirmed. Since then, her path has included wedding bells and several months in a transitional job as a personal assistant. In 2006, she applied for a job at NewsChannel 8, where, after proving herself, she took over producing "Federal News Today." The nightly newscast specializes in coverage from inside Washington and features in-depth interviews with experts on key sectors related to the Federal Government.
Raynel describes a day at her current job: "I spend the morning finding stories for my program and booking guests to talk about topics I think would be interesting and relevant for my viewers. These include top federal officials, lawmakers, journalists, pundits, think-tank scholars, and grassroots activists."
Federal News Today airs weeknights 7:30-8:00pm on NewsChannel 8. In the hours before going live on-air, Raynel not only has to find guests but write 15-20 short stories for the day's news, locate video, assemble graphics, and then "work in the control room" to put the show on the air. It is a creative, deadline-driven, adrenalin-charged job.
"My time at PHC was helpful in preparing me for this job," says Knight, "because it instills the importance of finding good internships and working hard once you're in one. In journalism, getting the first job is often the hardest step, and my internship at Fox 5 opened that door."
Knight looks forward to spending the remainder of the 2008 election year working in political journalism. Beyond that, her vision for both her career and personal life is wide open.
"In the long term, of course," she shares, "I look forward to my husband, Jon, beginning law school, and eventually to leaving my work to begin a family."
PHC Journalism Alumna Wins Television Emmy Award
October 15th, 2012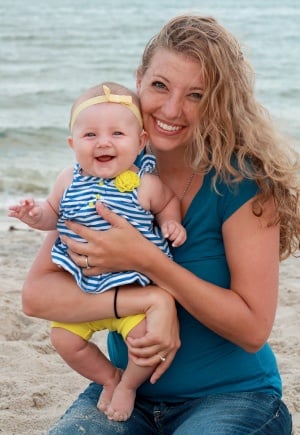 Raynel Knight ('07, Journalism) has learned that everything she does prepares her for the next thing. This lesson was driven home by something her PHC theology professor, Mr. Doyle, told her in class. "God's callings on our lives are for certain seasons," he had said, "And then those will end and we will be called to something else."
Knight grew up hearing about Patrick Henry College. She fell in love with the idea of attending a Christian school that offered a rigorous classical education. She wanted to be a political journalist, and was delighted by PHC's close proximity to D.C.
Her time at PHC formed her into the person she is today. She left PHC with a deeper understanding of her faith. Her professors had encouraged her to question everything she was taught, and had shown her how God's truth is revealed in everything she learns.
During her time at PHC, she acquired an internship with Fox 5/WTTG in Washington, DC. Her internship opened to her the world of broadcast journalism and allowed her to get her foot in the door of a major metropolitan TV station. After graduation, she produced a political television program for three years at D.C.'s NewsChannel 8, and then moved on to become the noon newscast producer for ABC 7/WJLA in Washington, D.C. As producer, she decided which big stories to cover each day and gave reporters and photographers their daily assignments. She wrote most of the stories and headlines read by the anchor and made sure the show was ready for broadcast each day.
"I loved the intense pace and pressure of breaking news situations, which happen all the time in D.C.," she said. "I helped produce non-stop coverage during hostage situations, foiled terrorist plots, metro crashes, blizzards, earthquakes and hurricanes. Since this is Washington, I also got to cover elections, State of the Union addresses, and plenty of juicy political scandals. Every day in TV news is different, and I loved that I never knew what the day would be like when I walked in the door in the morning."
Knight reveled in the adrenaline rush that comes with a deadline-driven lifestyle, which is why she loved her job as producer. She credits her time at PHC with enabling her to succeed in her jobs. First, she said, it instilled a good work ethic in her and taught her the value of acquiring internships. Second, it grounded her in her faith. She went from PHC – a small community of conservative believers – to diving into DC's political scene. During the majority of her time in the newsroom, she did not know any other Christians. Her time at PHC helped to ease the transition by equipping her with the foundational aspects of Christianity, so that her beliefs would not be shaken.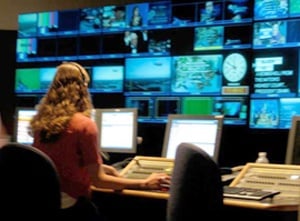 During her time as a producer, Knight won a local Emmy through the National Capitol and Chesapeake Bay region for a newscast during the January 2011 snowstorm. The snowstorm was dubbed a "thundersnow." Thousands of people left work early to beat the storm home, but ended up getting trapped in its downpour. They were stuck in their cars on the George Washington Parkway for 10 hours, because ice had shut down the road. Knight recalled that her reporter talked to a woman as she was sitting stranded in her car on the George Washington Parkway at 1am, after leaving work at 3pm the day before. Thousands of people abandoned their cars and walked to safety. Some 250,000 lost their power because of the storm.
Not long after Knight produced the coverage of the storm, she left her job to move on to her next God-given assignment: motherhood. She had married Jon Knight, a fellow '07 graduate of PHC, who now works as a lawyer in D.C. Knight had been planning on setting aside her job to start a family and believed this was the time God had chosen for her.
Five weeks after her daughter, Evangeline, was born, Knight discovered her newscast of the storm had been chosen for an Emmy nomination. She woke up to feed her daughter around 4 in the morning, and saw an email from a former co-worker that read, "Congrats on your nomination!" Tired and confused, Knight had no idea what the email referred to. Then she saw the Emmy announcements and was stunned.
"Talk about a collision of worlds," she said. "I was holding my sweet newborn baby, and it felt like an email from a previous life. It was exciting, but so surreal."
When the Emmy awards show rolled around a few months later, Knight missed the show because she was on vacation with her family. She found out she had won from texts from her friends.
No matter where her future takes her, Knight is excited to go wherever God moves her. For now though, she is soaking up the time with her six month old little girl and savoring every moment.