Asian Studies Expert from the Heritage Foundation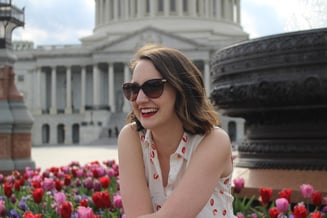 Olivia Enos graduated from Patrick Henry College in 2012 with a degree in Government. She earned her master's in Asian Studies from Georgetown University and now works as a policy analyst at the Heritage Foundation's Asian Studies Center. She is a contributor for Forbes and has also written for The Daily Signal. She frequently appears on Fox News on She's married to Zach Enos, a fellow PHC alum.
Related Post: Olivia Explains the Case for D.C.