Alumnus Reports for his "Patch" of the Woods
November 19th, 2010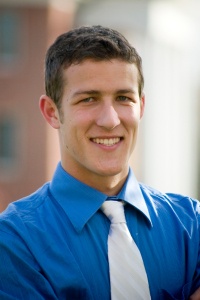 Despite rising speculation about the downfall of journalism, AOL is setting aside nearly $50 million to launch hundreds of local news websites across the nation. The network of free sites, called "Patch," is designed to cater to small communities on the suburbs of metropolitan areas. AOL has already launched 350 sites up the East and West coasts and has a goal to launch 150 more by the end of the year with a final goal of 10,000 or more sites across the nation.
PHC 2009 alumnus Nathan Curby is the new local editor for the Dale City Patch site in mid-western Virginia. Curby and his wife and fellow alumna, Cherise, will be moving to Dale City to take on full-time the running and maintenance of the site. While also reporting on and writing his own stories, Curby will be spending the majority of his time monitoring freelance writers, editing stories, and maintaining the website.
"Each of the local editors is living in their community and actually getting involved in it," he said. "We're able to be even more local than most small newspapers, and, in many places, we're the only place where people can get local information."
Many Patch outlets will be on the outskirts of large metropolitan areas, such as D.C., New York City, Philadelphia, Boston, Chicago, and Atlanta, but the focus of the sites will remain purely local and focus on the individual communities.
"We're not going to be reporting in the big cities, but in the communities that surround them," Curby said. "Patch will be focusing on the people and events of the community. The big-city papers aren't going to doing that at all."
Dale City's Patch is scheduled to launch the week after Thanksgiving. In the meantime, Curby will be hiring freelancers, assigning stories, filling out the site's business directory, and making initial contacts with community leaders and prime listings for the directory (such as schools, local government, religious institutions, and more).
"The exciting thing about Patch to me is that, in this time when newspapers are cutting jobs left and right, AOL is putting money and resources into hiring people who know what they're doing," Curby said. "Most of the people working on these sites are people who've been in journalism for a long time. Very few are like me, fresh out of college.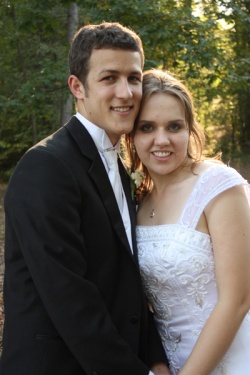 "Personally, I don't believe that the print product will go away," he continued. "I love to hold a news paper, but the fact is that old school newspapers put a lot of resources into paper and ink. Online papers don't."
Each Patch site operates at 4.3% of the cost of a comparable community newspaper, making the level of revenue flow needed to generate an income much lower. The majority of Patch's money will be coming from local advertisers and cross-directory references.
According to Curby, Patch is taking Internet savvy and skills and melding them with the traditional values of journalism—especially timeliness and proximity.
"Internet can make news much better and more accessible," he said. "Timeliness for us means if you wake up and check the website, you'll find out what happened at last night's council meeting, even if it went until 2:00am, or about the fire downtown at 4:00. We're creating a whole different definition to timeliness."
Among other aspects of the program, Curby is looking to hire freelancers for his site and says that Patch is working to develop an internship program. Many of the other sites in northern Virginia have hired students from George Mason University to freelance for them.
"Hopefully, we'll be able to work something out with PHC," Curby said. "Dale City is over an hour away from the school, so it will take some hard work and commitment, but it's not undoable."
Curby and other Patch workers are confident that the outlets are going to be very successful, as they have already seen significant results and profits.
"Newspapers aren't going away anytime soon," he said. "But this is a great alternative for both readers and local businesses that want to reach their community. I am very encouraged to see that AOL is putting such confidence in the journalism field. Journalism isn't dead, and at least in this outlet, it's thriving."
Curby's outlet, Dale City Patch, will be launching in early December.