Security Sergeant & Law Student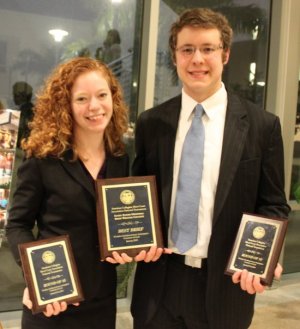 Throughout his years at Patrick Henry College, students grew accustomed to seeing Levi Swank in his tan security uniform shirt sitting behind the front desk in Founder's Hall or the Barbara Hodel Student Life Center. These days, however, Swank (Government, '10) is making preparations to attend University of Virginia Law School in the fall. And while Swank looks back on his eventful PHC career as one filled with academic challenges, moot court competitions, and 20-hour work weeks as Security Sergeant, what he'll miss most is "just hanging out in my wing . . . people coming in and talking."
In a recent post on Swank's Facebook wall, fellow PHC security officer Stephen Williams wrote: "Levi W. Swank left campus tonight for the last time as a resident. So long (for now) to a dear and loyal friend and one of the finest men I know. It's been awesome, big man." Fortified with good memories and rich friendships, Swank has set his gaze confidently ahead to law school. No stranger to hard work, the prospect of further school clearly excites him.
"There are an infinite number of unanswered questions in the legal realm," he observes. "It is like a puzzle. Regardless of the type of law (mergers and acquisitions, litigation, contract work), your job is to find the right pieces of the puzzle to use and fashion them into a coherent picture."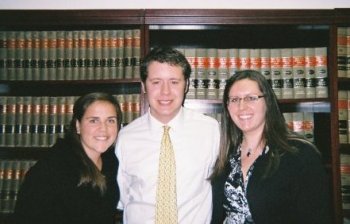 During his internship with the Heritage Foundation in fall of 2009, Swank solidified his dream to "work in appellate litigation for a top law firm." Heritage, a conservative public policy think tank, has provided internships for several top PHC students, evidently viewing PHC's mission and caliber of student as compatible with its own, to promote "conservative public policies based on the principles of free enterprise, limited government, individual freedom, traditional American values, and a strong national defense." For Swank, the internship earned him an acknowledgement in an official Heritage report entitled Without Intent: How Congress is Eroding the Criminal Intent Requirement in Federal Law. He helped proof and edit the report while working directly with Brian Walsh, Senior Legal Research Fellow for Heritage, who specializes in their "over-criminalization" project.
"The premise of this project is that the number and type of laws (overbroad and vague laws) are threatening our liberty," Swank explains. "Congress is using the criminal law to correct social ills and bad behavior, giving the government an extreme amount of power."
The Heritage internship provided Swank a fascinating array of D.C. experiences, including chauffeuring Ed Meese, Ronald Reagan's Attorney General, around town one week. It also tapped into his moot court training when he was called upon to deliver a 15-minute speech at Langley High School for their "Case Day" on the topic of sentencing juveniles to life without parole. And a number of times he was privileged to sit in on moot court sessions for cases coming before the Supreme Court. Listening to attorneys answer questions from "some of the greatest legal minds in the country," he recalls, "gave me something to aspire to."
With its rigorous academics, championship moot court team and award-winning debate and mock trial teams, PHC continues to prepare many of its graduates for excellent law and graduate schools around the country. Swank's hard work and discipline throughout college have placed him among the ranks of his PHC peers poised to make an impact for Christ and for liberty.