Alumnae Serve in Ministry to Persecuted Christians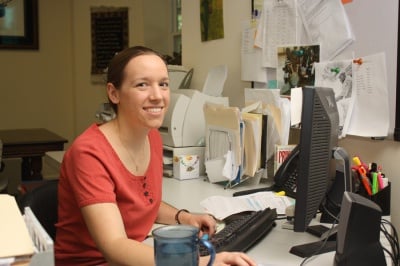 Trundling up a gravel driveway toward a large house hidden deep in the woods in the greater D.C. area, one would never realize that its basement holds office space for an organization that is "bringing hope and help to the persecuted church in the Islamic world." That is intentional; when recent Patrick Henry College alumnae Kati Exline (nee Graupner) and Cate Smith (nee Pilgrim) step in to their workplace through the basement door, they lock it behind them.
"Not that anything's going to happen," says Smith, "but we want to be careful."
The organization's founder, Donald Darling, says it exists to "help American Christians understand what their brothers and sisters in the Muslim world are going through, and to help the persecuted church in every way we can." He started the organization over 20 years ago, after 30 years of serving as a pastor and working in government. During his travels as a government worker, he saw and heard about many injustices and atrocities performed on Christians. One day, as he was looking out across a landscape in Turkey, he counted 17 mosques and no Christian churches.
"This was the birthplace of Christianity!" he marvels. "Where is the Church? I concluded—the Church has failed. And I am part of the Church. I have failed!"
Smith, a Journalism major, found herself attracted to Darling's life mission. Self-described as having "passion ADD," she notes that in the past she has heard of issues and problems all over the world and counted it good to be "aware."
"How do you pick what to care about?" she questions. "So I would say, 'Great! I'm aware! Now I'm going to get a job that satisfies my ambition and urge for adventure."
As her last semester approached, however, she began to pray, "Lord, how can I show love to others in a concrete way?" And when she heard about a job opening at her current workplace, she felt she had to apply. She started work during that last semester and soon became impressed by Darling's deep motivation.
"One day I was working with a student volunteer, and Donald came out of his office, eager to share with us what he was learning in Romans 8—just like a little kid," she grins. "It's rare to be around anyone who has such a sincere passion for anything."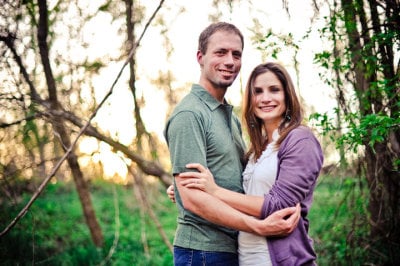 Exline, a December 2009 graduate, began work at the organization at the same time as Smith. Every day, she assembles "green folders" with background on the stories people send in. They hear about schoolchildren bullied for their faith, families kept in poverty. Then there are the truly horrific tales, such as the gang that set upon two girls in a field on their way home from school and cut them to pieces. Both Smith and Exline blog three times a week about these events under pseudonyms.
"Blogging helps us to think through the issues involved rather than get depressed," explains Exline.
Both young women hold ambitions to become successful writers, although their visions have tempered and shifted with time. Exline, who hopes to write novels one day, is glad for the opportunity now to "use writing in a way that is meaningful." She has refined her personal ambitions into a deeper servant leadership throughout high school and her Patrick Henry College education. Smith, meanwhile, has learned that "everyone has a story. You can find endless facts and details about every topic.
"Political Journalism class with Drs. Grano and Sillars taught me the value of being 'consciously incompetent,'" she smiles. "It is arrogant to think we journalists know everything from a brief conversation and a few facts. Although, I would like to be 'unconsciously competent' one day."
Previous PHC students and alumni who have worked at the same organization include Jonathan Kanary (Literature, '06) and Emily-Rose Cockerham (Literature, '09). Darling calls his PHC workers a "gift from God," a sentiment returned by his employees.
"Writing and communicating about these issues changes you," Smith says. "It is very hard to express a strong opinion on Islam these days. You can't sit down and say Islam is wrong without knowing how Christianity is right."