Maturing in Local Government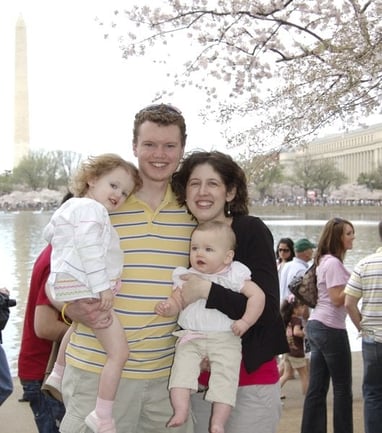 When Danny Davis leaves home in the morning for his job at the Office of the County Administrator for Loudoun County, he typically turns around and looks back. His wife, Angela Davis ('03) and his two baby girls stand at the window, smiling and waving.
"I love you—we'll see you tonight!" calls Angela.
For Danny (Public Policy, '04), who was recently named as one of "Loudoun County's Next Generation of Leaders: 30 Under 30" in an article in Leesburg Today, life appears nothing short of beautiful. And indeed, as he says, "I often just sit down with Angela and say, man, we have it so easy!"
But then he stops and adds soberly, "We've definitely been through our share of things." When Angela was pregnant with their second little girl, the doctors discovered that she had thyroid cancer. After she gave birth, she underwent surgery and radiation, with all that entails.
"Going through something like that gives you the mindset that you can't do life on your own," Davis reveals. "It gives you peace that God is perfect. That's the biggest thing he was showing me—to just have peace. He is always in control."
This grounding and purifying in life's crucible has not only brought about a new spiritual maturity but no doubt helped prepare Davis for mounting career assignments and responsibilities. Before his current job, he worked for Supervisor Lori Waters (R-Broad Run), formerly a public policy director with Eagle Forum, from 2004-2007. He began as an intern in 2004 while still a student at PHC, and there learned that "governing a local jurisdiction is really difficult work.
"Rarely do you have an easy choice or easy decision when it comes to planning the future of a county, making decisions on proposals, or just responding to the needs of constituents," he explains. "You have to balance needs and emotions. It takes a very focused person to be in that kind of political position."
He also credits his time working for Waters with giving him deeper insight into the inner workings of Loudoun County, observing that "there are particular ways things have to get done in any government, including local government."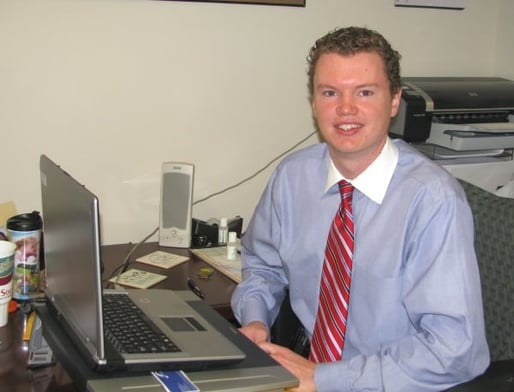 It was this learning process that helped Davis discover his passion for local government, a topic about which, today, he speaks with quiet eloquence: "I think local government on a daily basis affects people's lives even more than what the President or Congress do. Local government determines where schools go, the amount of your tax bill, where streets connect; where your library is going to be. Are there going to be enough sheriff's deputies or fire and rescue? All these things we take for granted living in such a great county, these are the kinds of things local government provides."
On any day, Davis' particular duties vary. Special projects in areas such as land development, zoning, transportation, or economic development cross his table. Regular duties cycle through, such as reviewing monthly reports for public hearings or, perhaps, researching a long-term issue or assisting the Board of Supervisors in developing the county's strategic plan.
He notes that his Patrick Henry College experience prepared him well for a diverse job that requires flexibility, research skills, and the ability to communicate.
"The standard of work expected at PHC prepares you to put your best into everything you do—researching, or arguing to defend your position," says Davis. "To make a four-page paper when you could write twenty, but you know you have to distill your finest points. Rhetoric, debate, moot court—you assemble all that experience, so that when you get into your career, you can put it into practice."
Yet, the best part of his life? He answers without the slightest hesitation, "Obviously, my wonderful wife and my little girls."
Read article in Leesburg Today that names Davis one of the "next generation of leaders."