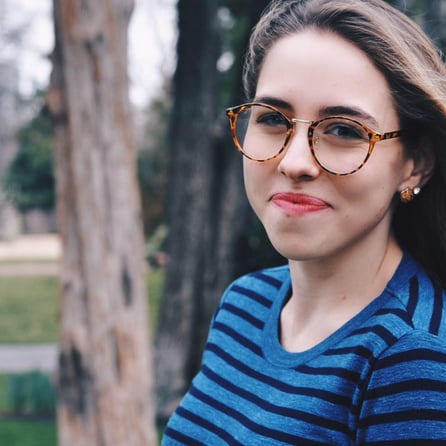 After graduating from Patrick Henry College in 2017, Coulter went on to earn her masters' degree in Literature from the University of North Carolina this past spring. She didn't realize at the outset that working towards a Ph.D. was something she wanted, but during her senior year of her master's program, Coulter realized she couldn't let the opportunity slide.
"I knew I would be disappointed if I didn't keep going," Coulter said, "I would have always wondered what would have happened."
Coulter is still figuring out the details about what might happen. With a doctorate in English, Coulter hopes to be able to return to the classroom and teach literature on the collegiate level. She's spending her summer hauling car-loads of belongings to Kentucky in preparation to make that plan a reality. But earning a Ph.D. wasn't always her goal.
Originally, Coulter had wanted to make an impact in the courtroom as an attorney. But through participating in forensics at Patrick Henry College, Coulter began to realize that she wasn't all that passionate about litigation. She could only squeeze so much enjoyment from reading between the lines in legal clauses and drafting case briefs. Moreover, in the moments where she was passionate, Coulter discovered she had a predisposition to get emotional, a tendency which would have been less than optimal in a courtroom setting. As thrilling as arguing before a jury sounded, it wasn't for her.

Fortunately, law wasn't her only interest.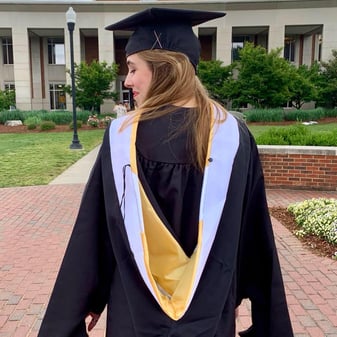 Around the same time, somewhere in her sophomore year at PHC, Coulter discovered her love of complicated characters in literature. She was taking Detective Fiction, an elective class offered by Dr. Cory Grewell, a literature professor at PHC. She loved the characters from Agatha Christie's novels and the adventures of Sherlock Holmes, but what really caught her attention was the more complex narratives of noir and pulp fiction. In these stories, sometimes it wasn't so easy to tell what was right and what was wrong; They asked deeper questions about good and evil and the dangers of the grey areas in between.
It's an idea that's fascinated her ever since.
When, during her master's program at the University of North Carolina, Coulter received the rare opportunity to lead a college-level class, Coulter knew exactly what she wanted to teach about.
As part of her fellowship program, Coulter taught "Frankenstein and Dracula; Art, Aesthetics, and Ethics," exploring the ideas of humanity and what it meant to be a 'monster' in society.
Something about a college-level classroom setting really appealed to her. After switching her major to Literature at PHC, Coulter had envisioned a future of teaching high school classes, but this—this was something she wanted. Maybe it was the added flexibility or maybe it was the more in-depth conversations the class was able to have that made her realize she wanted to stay. But regardless of whatever specifically made her see it, she wanted to be able to teach at a college. To do that, however, she'd need at Ph.D. She had to keep pushing, keep digging, and yes, keep studying. But that's not something that bothered her.
"English is a subject that doesn't have a saturation point. There's no level of completion," Coulter said.
There's a lot more to explore. And while Coulter still has reservations about the hoops she has to jump through to get there, she's excited at the prospects of what she'll be able to do with her degree.
-----
Learn how PHC stands apart from other Christian liberal arts programs.
Patrick Henry College exists to glorify God by challenging the status quo in higher education, lifting high both faith and reason within a rigorous academic environment; thereby preserving for posterity the ideals behind the "noble experiment in ordered liberty" that is the foundation of America.