Counselor for Troubled Youth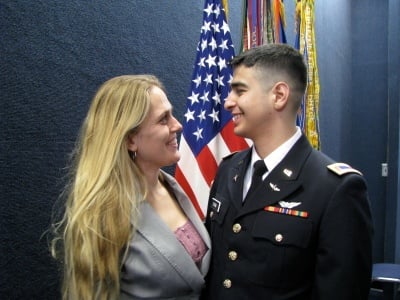 While some might imagine PHC's Classical Liberal Arts major doesn't bring as much adventure as, say, Government: Strategic Intelligence, Anne Evans' post-graduation journey has led through three different states, grad school, and now an internship at a juvenile detention center.
"My path from PHC has been crazy, all over the place, but miraculously God has led through it all," Evans said.
Evans (CLA, '09) currently works at Mount View Youth Services as a counseling intern. Mount View is a placement facility that determines where youths are to be sent for the length of their commitment. Evans' typical day include everything from filling out assessment paperwork and conducting interviews to helping lead counseling groups.
"Since we are a placement facility, and most youth don't usually stay beyond four months, we do pre-treatment rather than treatment and try not to get too deep into painful memories," she said.
In Evans' honest assessment, "Jail really stinks." She notes that the juveniles are not allowed any object that could potentially be used as a weapon, such as a paperclip, no electronics of any sort are permitted, and books are limited.
"Interestingly enough, it gives a great opening for the gospel. Kids will read anything they can get their hands on, even Christian books," she said.
Evans sees that her CLA major has helped to prepare her for her current counseling internship.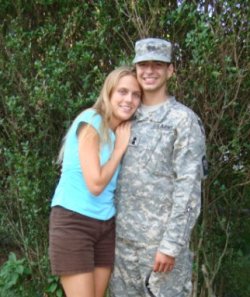 "CLA fed extremely well into my counseling (MA) degree," she said. "The study of philosophy, human behavior and what causes humans to make the choices they do was perfect for my psychology classes. I ended up quoting Aristotle, Nietzsche, and Augustine in my papers I don't know how many times. And yes, grad school really was easy after PHC classes."
After graduating from PHC, Evans married fellow PHC alum Gabe Evans (Government, '09) and moved all over the country as Gabe attended military training. Evans intended to be a Latin teacher, then a development/fundraising professional, but none of the job opportunities worked out.
"Then I got this crazy idea to go to graduate school, and God gave me a military scholarship at Liberty University," Evans recalled. She graduated with a Master's in counseling.
The Evans family currently lives in Colorado. Anne is pursuing counseling through her internship, and Gabe is scheduled to be deployed in March, 2012. He is currently looking for a job to supplement his Army Guard activities.