Media Specialist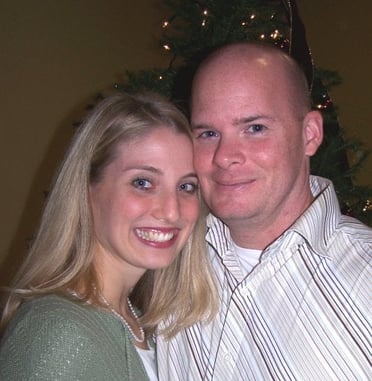 August 18, 2016
Amber Haskew calls her work with Liberty Counsel "completely and totally a blessing from God." A 2007 PHC Journalism alumna, she worked straight out of college as a reporter for a local TV station just outside of Baton Rouge, LA. She gave that up to take a missions trip to Russia and be with her husband. It took her six months to find a job—working as radio ad salesperson, and then as an accountant for a local furniture manufacturer.

"I naively thought that if I was serving others and following God, He would bless me instantly with the perfect job," shares Haskew. "While I was very grateful for these jobs, I was thinking, 'This is not what I want to do with the rest of my life.'"

One day, however, her phone rang. The voice on the other end of the line belonged to Anita Staver, president of a pro bono legal firm called Liberty Counsel. She asked Haskew if she would like to meet for lunch to discuss a job with the organization. They had found a resume Haskew had submitted months before.

"I only had a 24-hour window to interview. It was completely orchestrated by God," relates Haskew.

During the beginning of her career at Liberty Counsel as Director of Communications, Haskew often fielded calls from the FOX, CNN, BBC, New York Times and other major news outlets. She drafted press releases about the sanctity of life, natural marriage, and religious freedom—whatever cases Liberty Counsel is handling—and writes or researches the copy for two national radio programs. She also became the International Director for a project called Day of Purity, celebrating abstinence before marriage.


"It did take two years to finally come to Liberty Counsel, which was such a blessing from God," says Haskew. "I do see how training from the last two jobs helped me do this work so much better."

Haskew also cites her Patrick Henry College education as an essential element in her preparation. She says the core curriculum helped give her a foundation in life, developing her worldview. Along with the fact that PHC Chancellor Dr. Michael Farris gave Liberty Counsel a helpful call on her behalf.

"I really see PHC as a critical stepping stone to get to this position. I don't think I would be here without the training I received on campus," she says.

After serving for years as Liberty Counsel's Director of Communications, Haskew moved to a part-time position as Media Specialist in order to raise her three children. She believes that ghost writing and working from home is the perfect way to be involved in the culture battle while caring for her family.

"I feel blessed and privileged to serve Liberty Counsel and to turn the media's attention to our clients' constitutional rights," Haskew says.