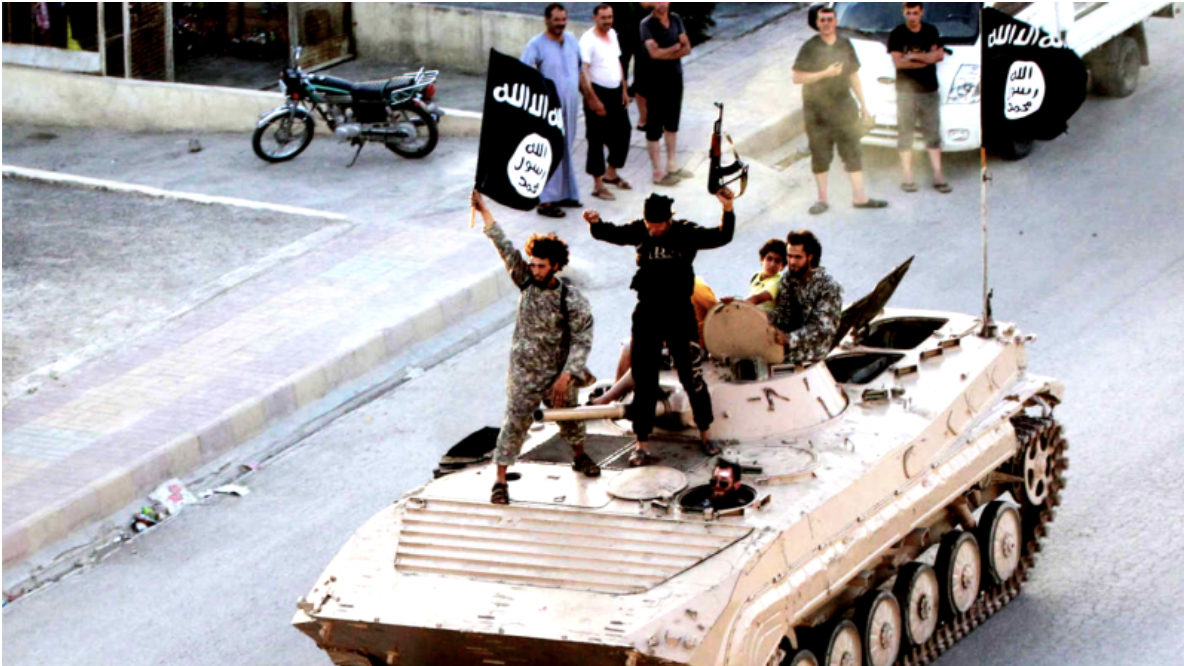 Hezbollah has been suspected of selling Captagon, a powerful amphetamine, to ISIS. The best way to stop the trade is to take out the middleman.
In an article published on September 15, 2016, Kuwait News reported a seizure of 98 kilograms of the amphetamine Captagon, a powerful stimulant widely used by ISIS troops. The amphetamines captured were valued at around $10 million.1 One of the individuals currently under investigation for this smuggling attempt is Syrian, likely associated with Hezbollah and its multi-million dollar sprawling amphetamine production empire. The production of the narcotic Captagon garners millions in revenue for Hezbollah each year, with the majority of those funds used to enable terrorism. Generally, in the past 5 years, Captagon production and dissemination through the black market has skyrocketed. One colossal seizure in 2014 in Dubai was of 17 million tablets. Since Captagon is usually priced between $10 and $20 per tablet, this haul was minimally valued at $170 million.2 Additionally, ISIS fighters are significant consumers of Captagon, which could be instrumental in promoting ISIS's aggression and brutality. The US's war on terror should include a war on drugs to halt the flow of dollars into Hezbollah coffers. Specifically, the US should target enablers of the drug trade, international shadow network facilitators. These middlemen empower actors such as Hezbollah to utilize criminal gangs for their own profit, and eliminating them would cause terrorists serious problems.
Hezbollah Amphetamine Production
Hezbollah does not admit to its production and export of Captagon, but it is almost certainly one of the largest producers in the industry.3 A number of factors point to Hezbollah's involvement in Captagon production. Hezbollah has trafficked in various drugs in the past to increase funding for their numerous activities. In 2011, a Los Zetas drug dealer running a drug-related laundering scheme in Mexico, which laundered $850-900 million, was of Lebanese heritage and linked to Hezbollah. Hezbollah is intimately connected with the Los Zetas drug trafficking organization in South America, with a number of sleeper cells and training bases associated with Hezbollah existing alongside Los Zetas in South America.4 Hezbollah works closely with drug trafficking gangs around the world to generate funding.
Hezbollah controls the Bekaa valley in Lebanon, a lucrative drug production region in which a number of gangs operate. During the 80s and 90s, the Bekaa valley produced around four million pounds of hashish annually. Although Syria itself has recently cut rather significantly into the illegal trade, today Bekaa valley continues to produce as much, if not more.5 Since solidifying control over the area in mid-2013, Hezbollah has even gained support from the locals because it provides a deterrent from rocket attacks on the area from Syria.6 Additionally, a 2013 UNODC report found that a number of production labs for Captagon in Bekaa valley, containing equipment necessary for producing Captagon.6
All the evidence points toward Hezbollah producing Captagon in the Bekaa valley region on a large scale for profit. It is almost certain, one expert states. Matthew Levitt, Washington Institute fellow says, "Captagon, with its high profit margins, is to them just another business opportunity."7 Testimony and region-wide seizures indicate that the appropriate equipment for producing Captagon exist in the Bekaa valley.8 Hezbollah is known to work with criminal gangs to produce funds for themselves, Hezbollah controls one of the most significant drug-producing regions in the Middle East, and Hezbollah has historically had access to the rather difficult to obtain equipment necessary for Captagon production. It is almost certain Hezbollah produces Captagon to fill its coffers.
ISIS Fighters and Captagon Use
Many ISIS fighters are addicted to Captagon despite ISIS claims to purity regarding drug use in keeping with their interpretation of Islamic faith.3 Throughout Syria, thousands of ISIS fighters are taking huge doses of the amphetamine-based drug Captagon. Media reports regarding this substance have been highly inflammatory, claiming that ISIS fighters gain superhuman abilities by using Captagon, and that the drug produces psychosis and brain damage. On November 19, 2015 the Washington Post ran an article titled "The Tiny Pill Fueling Syria's War And Turning Fighters Into Superhuman Soldiers" detailing specific effects ISIS fighters claimed the drug gave them, including fearing nothing and granting them an incredible sense of physical strength and prowess.9 Famous ISIS member Jihadi John is suspected of being on Captagon or another stimulant, khat, due to slurred speech in his various beheading videos prior to his death by US drone strike, according to a speech expert quoted by the International Business Times.10 In an article published December 27, 2015, the Syrian Arab News Agency reported Interior Minister Mohammad al-Shaar of the Syrian National Committee for Drugs Affairs claiming that 24,481,295 Captagon tablets, among other illegal drugs, were captured from "terrorists" during 2015.11 ISIS fighters represent a huge consumer bloc for Captagon, although certainly not superhuman as a result.
Recommendations for US Action
The US can best fight the war on terror by attacking the illegal drug trade that funds terrorist groups such as Hezbollah. Specifically, the US should target those who are known as "shadow facilitators." For terrorists to produce, sell, and disseminate their product, middlemen are needed. These actors serve in between the terrorists and drug gangs to enable both to do business. One famous example of a shadow facilitator is Viktor Bout, "the Merchant of Death." In the mid-1990s this Belgian arms broker sold weapons to multiple sides of multiple African civil wars.12 He was not involved in either producing the weapons or fighting the wars, but served a key role in bringing both interested parties together, garnering personal wealth at the same time. It is actors similar to Bout that the US should focus its efforts on in the current Hezbollah drug trafficking situation. How does Hezbollah get the equipment necessary for pill production on a large scale? Shadow facilitators enable Hezbollah to produce sophisticated drugs such as Captagon. One specific step to take toward dismantling these networks would include increasing funding for the Treasury Departments investigative efforts in assembling the Specially Designated Nationals (SDN) list. Instituted after 9/11, this list is a blacklist of suspected terrorism financiers.13Accurately identifying and halting terrorist support activities and shadow networks will cripple terrorist funding efforts, and further the war on terror. ■
Anonymous, "KD 3 Million Worth Of Illicit Pills Seized,"

Kuwait Times, 15 September 2016, http://news.kuwaittimes.net/website/27873-2/.
Chavala Madlena and Radwan Mortada, "Syria's Speed Freaks, Jihad Junkies, And Captagon Cartels,"

Foreign Policy, 15 November 2015, http://foreignpolicy.com/2015/11/19/syria-isis-captagon-lebanon-assad/.
Dugald McConnell and Brian Todd, "Syria fighters may be fueled by amphetamines,"

CNN, 20 November 2015, http://www.cnn.com/2015/11/20/world/syria-fighters-amphetamine/.
Terence Rosenthal, "Los Zetas and Hezbollah, a Deadly Alliance of Terror and Vice," Center for Security Policy, 10 July 2013, http://www.centerforsecuritypolicy.org/2013/07/10/los-zetas-and-hezbollah-a-deadly-alliance-of-terror-and-vice/.
Marisa Sullivan, "Hezbollah In Syria,"

Middle East Security Report,

April 2014, http://www.understandingwar.org/sites/default/files/Hezbollah_Sullivan_FINAL.pdf.
Ralph Cwerman, "Lebanon's Valley Of Drugs,"

Washington Post,

18 November 1990, https://www.washingtonpost.com/archive/opinions/1990/11/18/lebanons-valley-of-drugs/9cca8a22-5a60-4529-9d5c-cfedf083af4f/?utm_term=.011670967b3a.
Aryn Baker, "Syria's Breaking Bad: Are Amphetamines Funding the War?,"

Time, 28 October 2013, http://world.time.com/2013/10/28/syrias-breaking-bad-are-amphetamines-funding-the-war/.
Sulome Anderson, "These Are the People Making Captagon, the Drug ISIS Fighters Take to Feel 'Invincible',"

New York Magazine, 9 December 2015, http://nymag.com/daily/intelligencer/2015/12/men-making-captagon-the-drug-fueling-isis.html.
Peter Holley, "The Tiny Pill Fueling Syria's War And Turning Fighters Into Superhuman Soldiers,"

Washington Post, 19 November 2015, https://www.washingtonpost.com/news/worldviews/wp/2015/11/19/the-tiny-pill-fueling-syrias-war-and-turning-fighters-into-super-human-soldiers/.
Tabatha Kinder, "David Haines' Isis Executioner 'Was On Drugs' During Beheading, Says Voice Expert,"

International Business Times,

18 September 2014, http://www.ibtimes.co.uk/david-haines-isis-executioner-was-drugs-during-beheading-says-voice-expert-1466017.
Barry Zain, "Terrorism Targeting The Country Seeks Drug-Spreading To Destroy The Syrian Societys, Interior Minister,"

Syrian Arab News Agency,

27 December 2015, http://sana.sy/en/?p=65064.
Sebastian Bae, "Shadow Networks: How Criminals, Terrorists, and Rogue States Collaborate,"

Georgetown Security Studies Review,

24 February 2015, http://georgetownsecuritystudiesreview.org/2015/02/24/shadow-networks-how-criminals-terrorists-and-rogue-states-collaborate/.
John Cassara, "On The Trail Of Terror Finance: What Law Enforcement and Intelligence Officials Need to Know,"

RedCell Intelligence Group,

1 September 2010.
Image credits—
Backstreet in Sana'a (2006) © Ahron de Leeuw | https://www.flickr.com/photos/ahron/173731654
Fall 2016
Volume 19, Issue 2
7 October