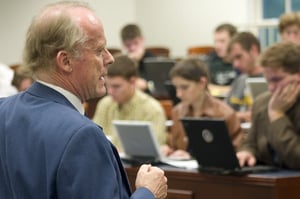 INT303 - History of American Intelligence
This course provides an understanding of the role intelligence plays in U.S. foreign policy and examines the various intelligence disciplines with attention to the strengths and weaknesses of each. The course also explores the history of American intelligence, causes of intelligence failures, and the need for adequate oversight.
INT313 - Intelligence, Research, & Analysis
An introduction to the standard research and analysis tools, techniques, and theories of the intelligence community. Topics include interdiction and warnings, predictive analysis, association matrices, estimated intelligence, and data visualization.


INT322 – Conflict & Theological Topography
An introduction to the differing values of the major religions of the world and how their associated ideological topography shape national thinking about conflict, political structures, aspirations, and traditions.
INT323 - Intelligence, Law Enforcement, and Civil Liberties
This course presents an overview of the principles of US constitutional democracy and the intersection of those principles with domestic and international national security issues. Particular emphasis is placed on domestic intelligence activities and how those relate to the civil liberties of private citizens.

INT331 – Analytic Geography
Introduces students to a classical understanding of geography and cartography and its impact on operations and national security. Provides students a deep understanding of the history behind geography that is often lacking in today's technology-centric environment.
INT363 - Counterintelligence
Students will learn the history and fundamentals of American counterintelligence activities. Attention is given to significant successes and failures of counterintelligence, to policy, practice, and organization, and to future counterintelligence challenges and needs with special emphasis on counterterrorism activities.
INT373 - Counterterrorism
Students will develop a better understanding of the nature of terrorism, the variety of terrorist motivations, and government counterterrorism strategies. This course examines various forms of political violence--assassination, ethnic conflict, and guerrilla war, but with emphasis on terrorism. It explores "terror in the name of God" from Christian, Islamic, and Judaic points of view. Christian Just War principles are examined as they apply to fighting terrorism.

INT413 – Policy Making for Intelligence and National Security
Provides students a review of the history, dynamics, current issues and outlook for policy making in the U.S. Intelligence Community (IC). This includes the unique role of the U.S. IC in national policy-making at the National Security Council level, as well as within the IC and its member agencies.

INT453 – Foreign Summer Study: Middle East History, Geography, and Security (Option for satisfying the Area Study requirement)
Introduces students to the history and geography of the Middle East, through field trips, on site lectures, and interactions with regional, academic and government experts that highlight how it has historically shaped the region's cultural and political landscape, and will likely continue to do so in the future. Areas of emphasis include Israel, Jordan, other regions in the Middle East, and current politico-military implications of the region's geography and history.
INT460 - Special Projects in Strategic Intelligence
These credits consist of projects in the fields of security studies and strategic intelligence that integrate skills learned in the traditional classroom setting into vocational tasks. Students collect, analyze, and report on data under the supervision of a faculty member or outside mentor/practitioner.
Click here for more information on SI Special Projects.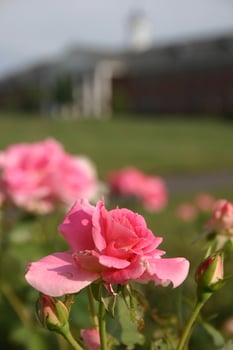 INT470 - Internship in Strategic Intelligence
These credits consist of off-campus projects, internships, and/or employment in the various fields of government and public policy. Seeking to integrate academic skills into "real world" tasks and settings, past internships have included:
Central Intelligence Agency (CIA)
Federal Bureau of Investigation (FBI)
Defense Intelligence Agency (DIA)
Department of Homeland Security (DHS)
Geospatial Intelligence Agency (NGA)
Surveillance & Recon Center (USAF)
The White House
US Department of State
US Department of Defense (Pentagon)
US Office of Naval Intelligence (ONI)
Los Alamos National Laboratories
Naval Criminal Investigation Service (NCIS)
Click here for a list of courses and the Recommended Course Sequence for the Strategic Intelligence in National Security Major.