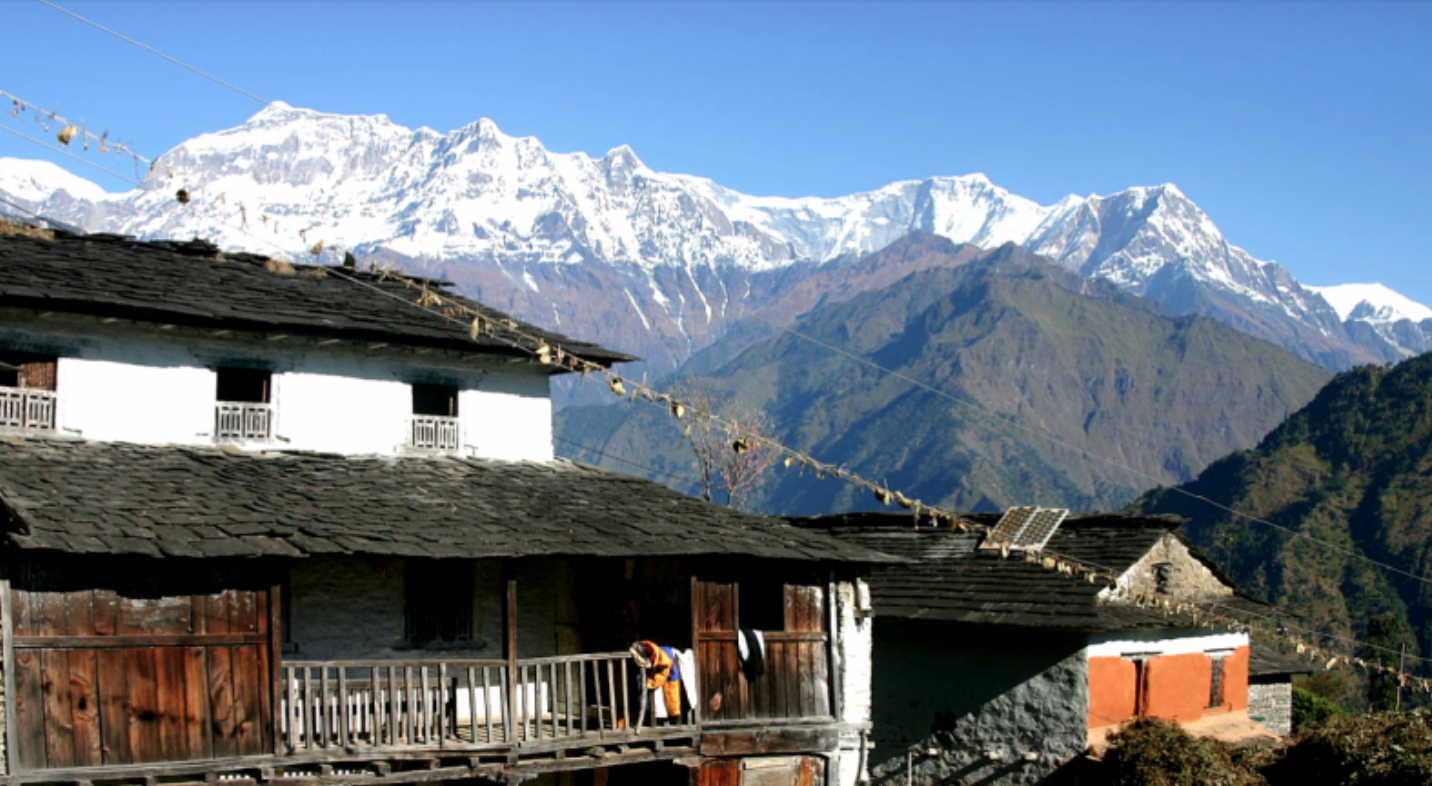 China, Nepal, and Increased Tensions in Southeast Asia
On April 16, 2017, Nepal and China began their first-ever joint military exercise with a special focus on combating terror, amidst Beijing's increasing forays into South Asia. The drills have been closely monitored by India , a country often accused of playing "big brother" to Nepal and one anxious about the power wielded by China.3 In the end, the tension surrounding the military exercises indicates the ongoing diplomatic contest between India and China, of which earning the allegiance of Nepal is a central goal.
The 10-day-long military drill "Sagarmatha Friendship 2017" that will last until April 25 was organized by Nepal and China as a means to combat terrorism. 1 According to Nepal's military spokesman Jhankar Bahadur Kadayat, "A small Chinese troop will be participating in the first ever drill with an equal number of Nepali Army personnel."1 The Chinese People's Liberation Army (PLA) arrived in Kathmandu to participate in the military exercise that will focus on counter terrorism and disaster response . The exercise will take place at the Army's Maharajgunj-based Training School, where Yuddha Bhairab, Mahabir and Bhairabnath Battalions are located. The two countries initially planned to hold battalion-scale military exercises, though due to pressure from its Southern neighbor India, Nepal has had to compress the size of the exercises.6
The joint training with China marks the Nepal Army's extension of military diplomacy. Prior to "Sagarmatha Friendship 2017," the Nepal Army had only conducted such large-scale military exercises with the U.S. and Indian armies.5. During Chinese Defense Minister General Chang Wanquan's official visit to Nepal on March 24, however, Nepal proposed joint military exercises with the eastern power. The Nepal Army has said the joint military exercise with China is a step towards preparations against the threat of terrorism, and is part of its regular habit of sharing experiences, skills, and professional knowledge with countries diplomatically tied to Nepal.1 While military exercises themselves are not surprising for Nepal, their being conducted for the first time with China raises questions regarding whether deeper geopolitical forces might be at work.
Nepal's relations with India have been strained in recent years, due to increased perceptions that India is a domineering ally. For example, many Nepalese believe that India was primarily responsible for the five month Madhesi Blockade from September 2015 to February 2016, which cut off most supply trucks from entering Nepal.1,5 As a landlocked country, Nepal is dependent on imports from India, so the Nepalese people who relied on those essential supplies suffered greatly as a result of the blockade.1,5 Since that time, relations with India have been strained. Nepal has also seen the United States – traditionally a close ally – as increasingly willing to delegate its Nepal policy toward India.5 President Donald Trump has praised India's Prime Minister Narendha Modi as a "great man," and said that India and the US would be "best friends."5 The big fear in Nepal is that the US will simply allow India to dominate and control Nepal, the dangers of which were uncomfortably evident during the blockade.5 The Chinese, on the other hand, were quick to give aid to Nepal during the blockade and invested heavily in the country, making the Nepalese willing to engage in closer relations with the eastern tiger than with India.5
China has shifted its foreign policy in recent years to reach out to Nepal in order to avoid being "encircled" by Indian and US influence. Chinese foreign policy has long been designed to prevent the West from gaining total influence with China's neighbors. China sees Nepal's strained relations with India as a perfect opportunity to exert its own influence as a solution to the landlocked country. In addition to conducting joint military exercises, China's has expressed great interest in investing in Nepal's infrastructure. China has lavished grand infrastructure promises on Nepal, including recently pledging $8.3 billion in investment to be used for post-earthquake reconstruction and upgrading Nepal-China rail and road links.2,5 The commitment dwarfed India's investment offer of $317 million. China has also helped Nepal with their elections, supplying 30,000 ballot boxes, scales, punching machines, and other election-related materials.4 Through these efforts, China believes that it can win over Nepal and avoid being encircled by the United States and up-and-coming power India.
Experts believe that the "Sagarmatha" military exercise could make India uneasy as China attempts to exert influence in the region.1 India has long eyed its eastern neighbor with suspicion, and now as China seeks to carve out spheres of influence for itself around Asia, it is no surprise that India is more anxious. Several of its neighbors have developed strong relationships with Beijing. For example, over the past decade China developed close relations with Sri Lanka during the regime of former president Mahinda Rajapaksa, and instigated a $1.5 billion Chinese-funded Colombo Port City project.1 China also has developed strong ties with Pakistan, and the two countries are working closely on creating a $46 billion trade partnership.1 These investments have sparked security concerns in India.1 The "Sagarmatha" exercises have made India fear that the same security risk is developing in Nepal. As a result, India successfully used their diplomatic leverage to make Nepal shorten the length of the exercises, demonstrating at the same time Nepal's lack of full diplomatic independence.6
The military exercises in Nepal underscore the delicate security relationships contantly at play in Southern Asia. China fears encirclement enough to try to win over its neighbor, while India fears Chinese influence enough to domineer Nepal an exert pressure on joint military exercises between foreign powers. Nepal, for its own part, struggles to find the balance between promoting economic well being and national security. Nepal needs to develop cordial relations with India and China to gain economic progress; however, it will prove near impossible for Nepal to develop in that way with both countries attempting to win or force it over to its side.2 Ultimately, Nepal is but a piece in the game of Chess between India and China, but how it moves could determine which power comes out on top on the Asian continent. ■
The Economic Times, "Nepal, China Hold First-Ever Joint Military Exercises," 16 April 2017, http://economictimes.indiatimes.com/news/defence/nepal-china-hold-first-ever-joint-military-exercises/articleshow/58208949.cms.
Kamal Dev Bhattari, "Nepal's India-China Balancing Act Put to the Test," the Diplomat, 28 March 2017, http://thediplomat.com/2017/03/nepals-india-china-balancing-act-put-to-the-test/.
South China Morning Post, "Nepal, China Begin First-Ever Joint Military Exercises," 16 April 2017, http://www.scmp.com/news/china/diplomacy-defence/article/2088059/nepal-china-begin-first-ever-joint-military-exercises.
Anil Giri, "China Becomes First Country to Assist Local Polls in Nepal," Hindustan Times, 17 April 2017, http://www.hindustantimes.com/world-news/china-becomes-first-country-to assist-local-polls-in-nepal/story-UDdtN7kFtePmeZXB0YyBuM.html.
Biswas Baral, "After the 'Blockade': China's Push into Nepal," the Diplomat, 1 February 2017, http://thediplomat.com/2017/02/after-the-blockade-chinas-push-into-nepal/.
The Times of India, "Nepal Scaled Down Drills with China Due to India: Chinese Media," 21 April 2017, http://timesofindia.indiatimes.com/india/nepal-scaled-down-drills-with-china-due-to-india-chinese-media/articleshow/58296611.cms.
Photo Credit:
Nepal Village | https://upload.wikimedia.org/wikipedia/commons/thumb/f/f6/Flickr_-_don_macauley_-_House_in_Nepal.jpg/602_U.S._Navy_and_Republic_of_Singapore_ships_steam_through_the_South_China_Sea.jpg
Spring 2017
Volume 20, Issue 4
1 May