We sat down with PHC professors Nathan Russell and Dr. Michael Kucks. Both on staff in the Economics and Business Analytics department at PHC, Professor Russell and Dr. Kucks will be leading the Economics and the Entrepreneur camp this summer. Note: questions and answers have been edited for clarity and length.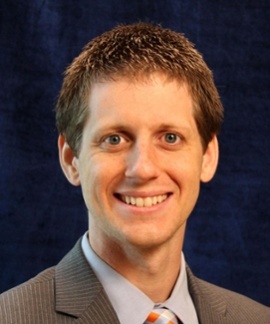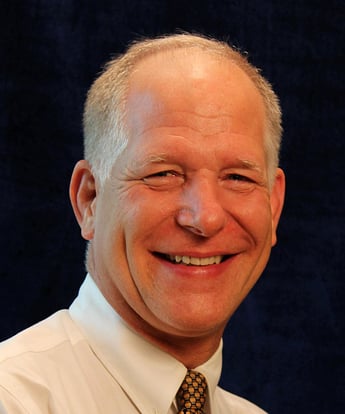 Professor Nathan Russell (left) and Dr. Michael Kucks (right)
When did your interest in economics begin?
NR: My interest in econ began my sophomore year of college when I took an introduction to political econ class. I realized econ explained pretty much everything. There are very few areas of understanding that are not enhanced by economic principles, specifically policy, politics, and history. Knowledge of econ adds flavor, knowledge ad breath to all of those areas.
Dr. Kucks, you've taught teen camps before. What was your favorite part?
MK: I've done a physics teen camp and a Leadership and Vocation teen camp. I enjoyed both, I enjoy the excitement of working with the high schoolers. It's enjoyable to do that for a short period of time. I enjoy the challenge of trying to bring ideas to a place where they can grasp the ideas. I try to find a way to make complex ideas accessible to people who are not specialists in what they're studying.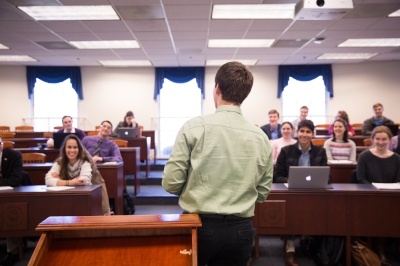 Why do you think teens should care about economics?
NR: High school students should care about econ because it explains everything. An understanding of economics allows them to make better decisions about their future and what would be productive in the long run. It helps them to understand the impact of policy; they're some years away from being able to make policy, but when they do, the economic principles are critical to avoid making bad decisions
MK: Economics is the study of how people deal with the reality of limited resources. And God has put us in a place where there are limited resources. We are not God, we don't have unlimited resources, so we have to struggle with that. I don't care what your vocational call is; whether you're called to ministry, to be a mom, or a dad, you're going to have to deal with limited resources. Life gets easier with more resources. But economics is definitely something you're going to struggle with. You've got the challenge of acquiring resources, protecting resources, then using and distributing resources. Those are three different activities and econ is the study of how human beings do those three things. And the better you understand those things, the better off you'll be.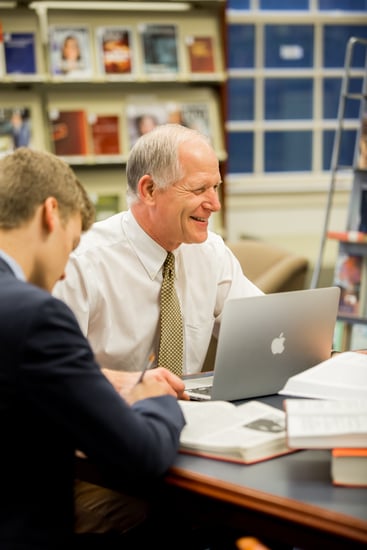 Can a teen pursue entrepreneurship?
NR: Even as a young teen, you can be entrepreneurial, whether it's providing food, shoveling snow, walking someone's dog, babysitting– one of my brothers started a lawn mowing company before he could drive, and the business ran for ten or fifteen years. Even with fairly limited resources, you can be entrepreneurial. All you have to do is to have the willingness to understand what people want and the ability to provide what people want. Those are economic principles… knowing that if your pricing isn't right, it needs to be adjusted. So a teen benefits from knowing econ by helping a teen make more sense of the things going on around them with current events. If a camp attendee is thinking about starting their own business, knowing the dynamics of some basic econ principles can help with that.
What are you most looking forward to this summer?
NR: I always love how the campers start to see how this stuff applies. Most of them are coming because they already have an interest in econ, business, or policy, so I'm looking forward to seeing the excitement people get when they start to see when all the ideas about econ start to apply.
MK: I'm looking forward to trying to get the ideas of economics and some quantitative material, in the application to business, accessible to high school students, because most will not have any experience in those fields. It's got to be fun, it can't just be lectures.
If I come to this camp, am I going to have fun?
NR: Do you like learning about things that change your world? If so, yes! We have a number of simulations and games that are developed to apply, illustrate, and teach some of the principles we're talking about. Some of it will be knowledge transmission, but most of the sessions will be discussion based, interactive, or simulations. It's more than going and sitting in a classroom to a professor's lecture; we're going to be talking about things, asking questions, working with hypotheticals. It should be fun!
MK: Yeah, you're gonna have fun! If you haven't had fun, we have failed. This is people's summer vacation, it can't just be dull or boring. So we're crafting some fun activities!

~~~
Interested in attending Professor Russell's and Dr. Kuck's camp? Click below to sign up today!