We had the chance to ask Christian Fernandez, a PHC alumni, a few questions about his camp, Shakespeare on Stage! Check out his thoughts on Shakespeare and why you should come to his camp this summer! Note: questions and answers have been edited for clarity.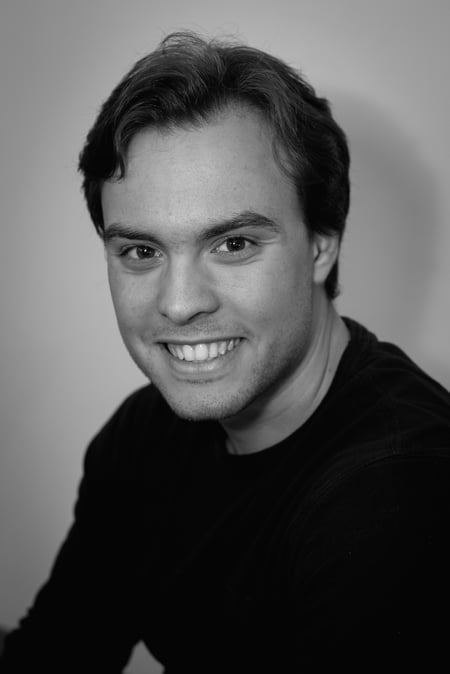 Question: What started your love for Shakespeare?
Answer: I love story telling. When I was child, we had a "Stories from Shakespeare" book that I read through several times. I remember even then falling in love with stories such as Macbeth.
Q: What play/plays do you plan on studying during camps?
A: We will be primarily reading through Macbeth. However, the course will touch on plays from various genres and eras of Shakespeare's writing. For example, we will cover plays such as A Midsummer Night's Dream, Merchant of Venice, Henry IV Part 1, and Hamlet.
Q: What's your personal favorite work by Shakespeare?
A: Macbeth without a doubt.
Q: Why should teens care about Shakespeare?
A: Shakespeare did for theater what film-makers do for film: depict stories with spectacle and insightful dialogue. The genius was working with a business involving actors and a stage; he managed to produce works that financially profited the Lord Chamberlain's Men and became timeless with their brilliant and touching words. In modern times, we admire people who are crafty with words, and absolutely love a good story-teller. Shakespeare was enough of a genius to be both.
Q: I'm a teen. Are we going to have fun at this camp?
A: Absolutely. Too often, teachers approach Shakespeare's works as literary texts rather than what they are: play scripts. We will be wrestling with all the various staging options, discovering the clever staging tricks Shakespeare put in the text, and realizing how those beautiful literary moments impact the world of the play rather than an abstract conception of literature. Shakespeare's plays were meant to dazzle audiences, and they still can.
Q: Is there anything else you'd want to tell a teen who's interested in coming?
A: I truly fell in love with Shakespeare once I saw the scripts in action. It is only natural for someone to feel intimidated when examining the text just as a text. These texts are doors to a whole world of characters, stories, music, humor, revelry, tragedy, and war.
~~~
Interested in coming to Shakespeare on Stage? Click the button below to register!