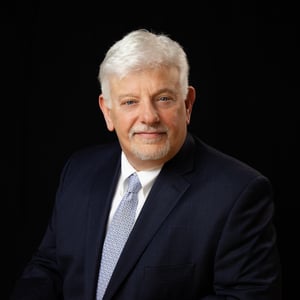 Did you miss Patrick Henry College President Jack Haye's video lecture on leadership?
If so, that's okay! You can watch it live here, or better yet, learn about leadership from President Haye himself at Teen Leadership Camp's Worldview & Apologetics camp this summer.
On April 19, President Haye had an interactive chat via Facebook Live to answer students questions about what it means to lead and how that fits into our lives as Christians (you can watch the video here, and President Haye's lecture starts around the 8:30 minute mark).
"My favorite leadership definition comes from a quote attributed to John Adams that says, 'If your actions inspire others to dream more, learn more, do more and become more, you are a leader,'" President Haye said.
If you want to go beyond the video, check out PHC's Worldview & Apologetics camp, aimed at ages 14 to 18. Teen Leadership Camps offers this choice because followers of Christ need a well-reasoned defense (apologetic) for their faith, now more than ever!
The camp is designed to develop a mental and spiritual grid for sifting and sorting through the flood of ideas that confront us each day. Campers will look at each of major worldviews like pantheism and atheism and compare them to the teachings of Christ.
If you attend, you'll increase you understanding of worldviews and how those worldviews impact your interactions with people. You'll get to ponder questions like:

"What is a worldview?"

"Does absolute truth exist? If so, how can it be discovered and verified?"

"How do you decide which worldview is right?"

"How can I know that Christianity is true?"

"How can I know that the Bible is reliable?"
Worldview & Apologetics camp is from July 22 to July 28. Will you be there?
--------------------
Interested in signing up for President Haye's camp? Click the link below to register!