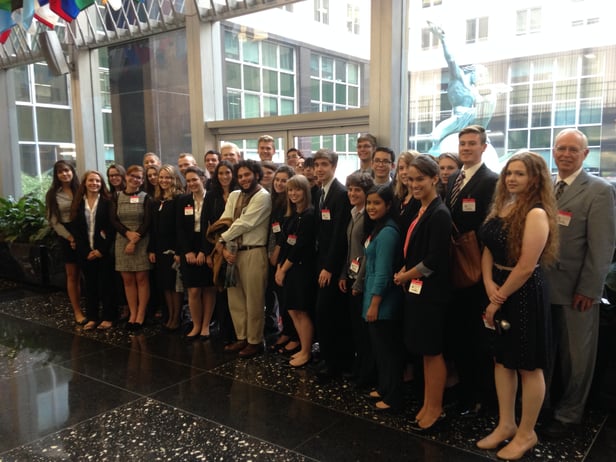 The SI Program sponsored a Field Trip to the US State Department and its Intelligence and Research (INR) office, Washington, D.C., on 29 September. There were 35 students that attended along with 2 members of the faculty and administration.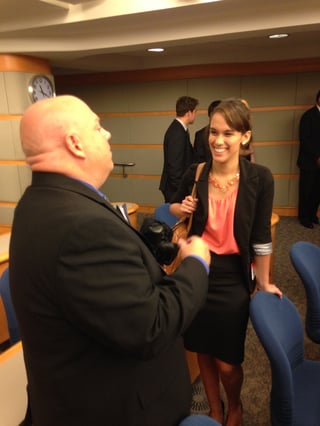 After security processing through the Hall of Nations with flags from every nation in the world, the students met with the Assistant Secretary in charge of the State Department's Intelligence and Research office. Students were briefed by INR staff on their roles, what their daily work is like, and information on how Foreign Service Officers contribute to INR, and typical career assignments in the Foreign Service. Information was also provided on internships in the State Department, in general, as well as in INR.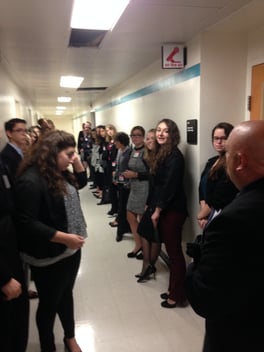 Two PHC SI Alumni working in other parts of the State Department also met with students. They described their work and how they obtained their jobs with the State Department and offered to assist current students in navigating internship applications and other parts of the process. The final step in our visit was a tour of the State Department headquarters building, including the auditorium where senior officials make presentations to the media, and the smaller office area set up for the Secretary of State to provide one-on-one interviews with the media or other officials.