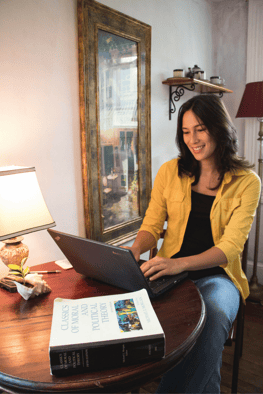 Many students are now participating in online courses not only because of the flexibility it provides but also the opportunity it offers for a student to financially be able to afford a high-quality Christian education.
This webinar was hosted by our Distance Learning Program Director, Dr. Leslie Sillars, and Assistant Director, Aaron Kamakawiwoole. We're excited to announce the expansion of online learning to nearly every state. Also, we will help you think through important considerations before signing up for online courses.

Our goal is to give you an in depth perspective on PHC's distance learning program so you can know if it is the right fit for you. The webinar will cover the following topics associated with PHC's Distance Learning Program:
Classes offered

How classes work

Convenience

Affordability

List of eligible states

If you know someone that may also be interested, feel free to spread the word!