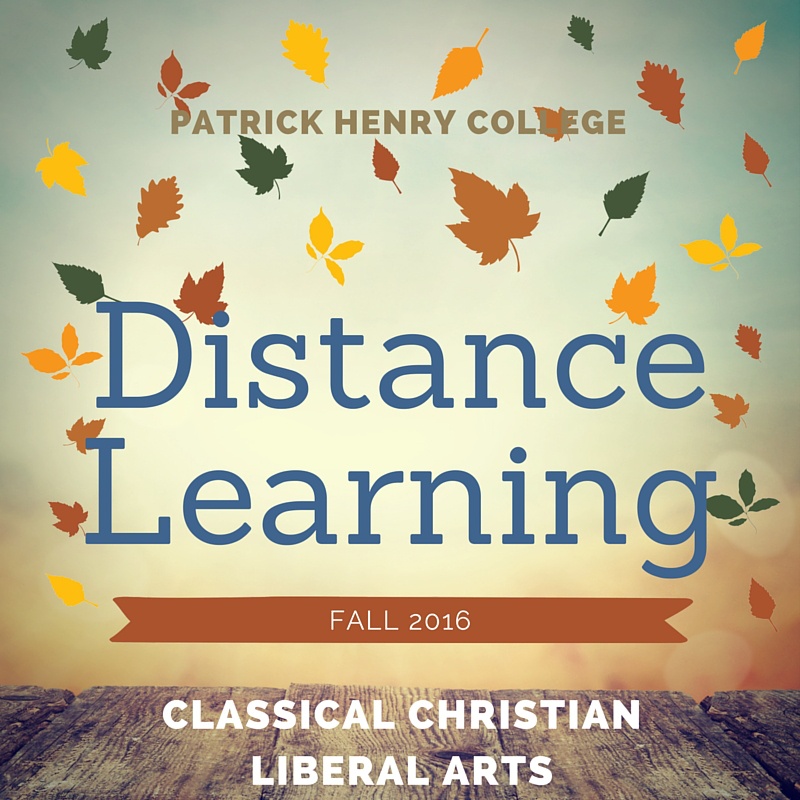 PHC is pleased to announce the relaunch of its Distance Learning (DL) Program, beginning this fall! Enrollment is now open to juniors in high school and above in MD, NC, OH, PA, VA and WV.*

The program will start by offering several classes from PHC's core curriculum, and by Spring of 2017 will provide up to 30 credits worth of courses spanning a variety of disciplines, including logic, history, political philosophy, and English. The courses will also include select major elective courses, including Journalism I.
PHC brings its reputation for academic excellence and a classically-minded, Christian liberal arts style of learning to its online program. While an online course will not fully mimic an in-person education, PHC's distance education learning platform allows our students to take advantage of the excellent and dynamic teaching of our professors from the comfort of home. And since the courses are offered at a fraction of the cost of an on-campus PHC course, they are very budget-friendly.

*Stay informed as the program expands to other states. Visit our Distance Learning page online for further information!
Office of Admissions: admissions@phc.edu or 540.441.8110.