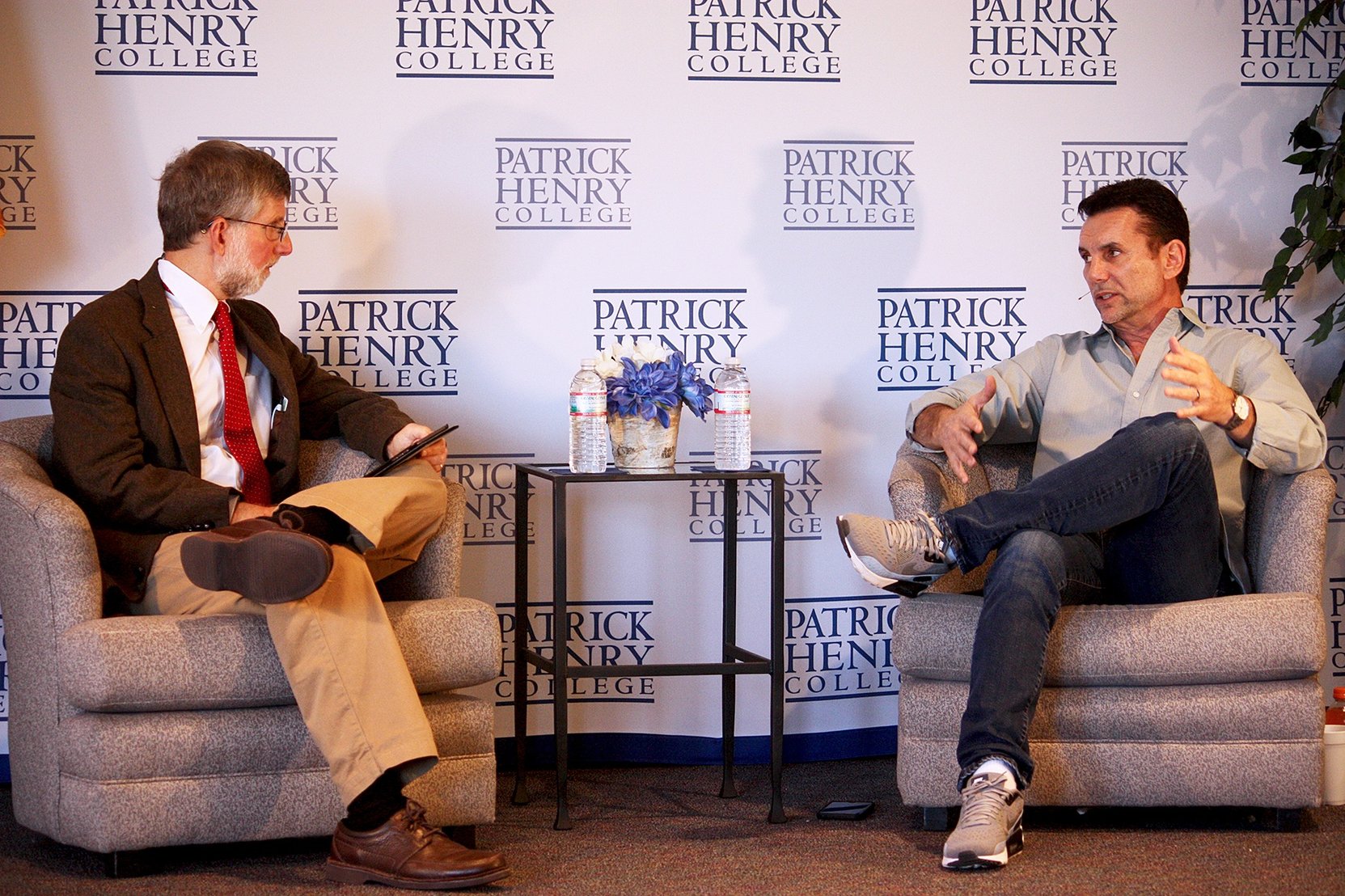 Dr. Marvin Olasky, the College's Distinguished Chair in Journalism and Public Policy, regularly conducts week-long series of interviews with newsmakers from every sphere on the PHC campus.
---
The series has featured heavyweight interviews with distinguished guests like former Secretary of Education Bill Bennett, lawmakers Senator Jim DeMint and Congressman Trent Franks, authors Ann Voskamp, N.D. Wilson and Patrick Henry biographer Dr. Thomas Kidd. Round three of the series in February featured an exclusive interview with Karen Handel, the Komen Foundation executive who stepped down amid a media firestorm launched by Planned Parenthood. Other guests included history-making surgeon and author Dr. Ben Carson, former Congressman J.C. Watts, Gospel for Asia founder K.P. Yohannan, and videographer Laura Waters Hinson, among others. We hope you enjoy our video archive of these fascinating interviews.
Read about Patrick Henry College's Journalism major.