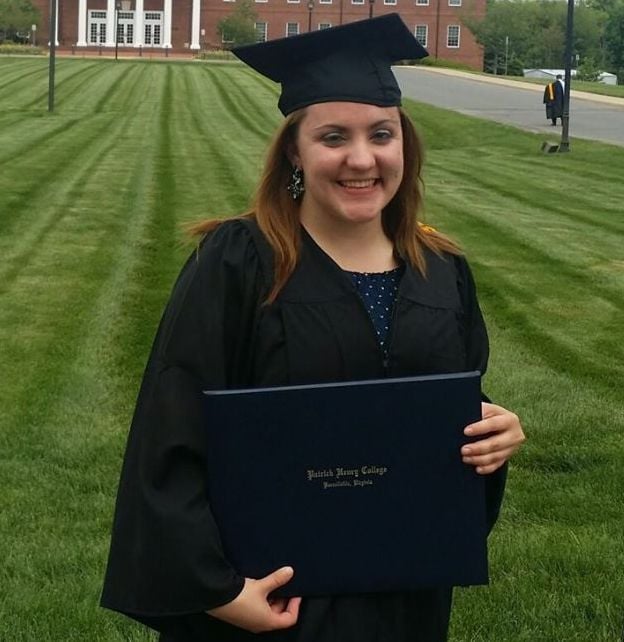 When she walked across the stage to graduate, Kate Speer was like most other political journalism graduates, dreaming of a high-profile job in Washington D.C. Six months later, she sits halfway across the world, fighting human trafficking un­der the skies of Cambodia.
Speer, a PHC alumna (Journalism '15), is currently working as a communications intern for the International Justice Mis­sion's (IJM) field office in Cambodia. It's not exactly the way she planned her life, but she would not change a thing.
"I get to work at a place, combining my interests in foreign affairs and com­munications … [at an] organization that brings God's hope to people on a day-to-day basis," Speer said. "I always thought I would be a foreign affairs correspondent growing up; or, even a White House cor­respondent."
Looking back, Speer says her classes at PHC prepared her for her work with IJM.
"I knew how to write be­fore I came to PHC, but I became a storyteller when I left," she explained.
When she graduated in December 2014, Speer expected to have a career lined up immediately. When that didn't happen, she "wasn't sure at all what [she] would do next."
But there was one thing she knew she loved to do: travel. Before long, she was on a plane to the Dominican Republic, where she spent a few months teaching English at a local school. While there, she decided to apply for a communications in­ternship with IJM's office in Cambodia. The position, while not the newspaper job she had initially hoped for, still seemed like a good fit. She was passionate about writing, social issues and foreign affairs, and the IJM internship seemed like a per­fect mix of all three.
"IJM's mission is to rescue thousands, protect millions, and prove that justice for the poor is possible. That was always some­thing I cared about, but I never thought I would have the privilege or opportunity to see it carried out on a practical level," she explained.
Still recovering from years of coloni­zation, war, and one of the most brutal communist regimes in history, Cambodia is one of the world's hotspots for sex traf­ficking.
"Children and minors as young as five were found out by the riverside in provinc­es. Not only was child sex trafficking com­mitted, but it was also widely accepted," Speer said.
But IJM is on the front lines of this bat­tle, and Speer wanted to join in. She was accepted for the internship, and landed in Cambodia in the middle of fiercely hu­mid day. It was her first time in Southeast Asia.
"There are tuk tuk drivers everywhere, and people on moto scooters crowding the street," Speer remembered. "There are many nice apartment buildings and ho­tels, but nestled between those nice build­ings are poor or run down apartments too … it definitely feels like there is a wide gap between the poor and rich here."
Being away from home in a new coun­try was difficult. Speer had to learn a new language, adjust to a new work environ­ment, and deal with homesickness.
"Every day in the office brings some­thing new to learn, or something new to adjust to," she said.
But she's falling more in love with Cambodia every day.
"I am grateful for the grace people have given me here," she said. "I truly feel at home here, and I've only been here a little over a month."
The work she is doing to fight human trafficking is deeply fulfilling, and the internship has provided her with a front row seat to social change in Cambodia.
"We have seen such a transformation in the justice system here that we are able to switch focus to labor trafficking in 2016 … now, police, courts, and the church are working together to combat child sex traf­ficking. Prevalence has decreased dramati­cally," Speer explained. "I love what I do. I get to tell stories about lives that have been transformed. I get to write about hope amidst the darkness in the world. I get to be a voice for the voiceless."
While Speer's life has not exactly fol­lowed her plan, she is happier than ever, and advises current students to not "over­plan" their post-graduation career.
"God had other plans for me and He may have other plans for you too," she said. "That's okay. Be flexible, because you may just end up living out your dream halfway across the world, and that is defi­nitely not a bad thing."