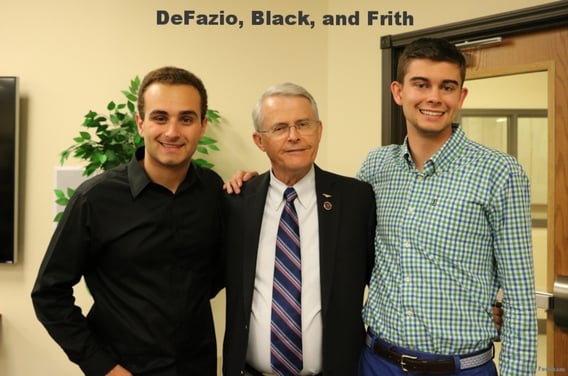 Patrick Henry College Republicans crowded into the Student Lounge on the night of September 21 for an extra exciting meeting featuring Virginia State Senator Richard Black as the key speaker.
Black has represented Virginia's 13th District since 2012. He hopes to mobilize members of the College Republicans in door-to-door campaigning as Virginia elections are about forty days away.
"The earth is going to be led by people in college," Black said.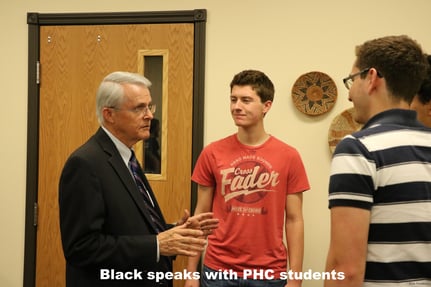 Black served as a Marine combat pilot during the Vietnam War, flying 269 helicopter missions with the 1st Marine Regiment.
"I had a fellow shot this close to me," Black said with his arm motioning a few feet away from him. Black's experiences help him understand why people go to war.
"People tend not to fight for theoretical and philosophical reasons," he said, saying that emotions and relationships factor in just as much.
Black wants to see America united, and views this election as a rare opportunity for college students to work alongside the GOP for Virginia.
"Senator Black is an American hero who served his country faithfully in Vietnam and now continues to serve by representing the people of northern Virginia as a state senator," said Ian Frith, chairman of the PHC College Republicans. "[He] has consistently been a friend to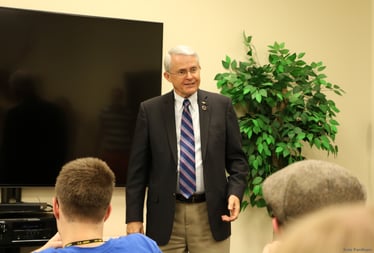 the Patrick Henry College Republicans. We were honored to have him come and invest in our membership by talking to us about what we can do to impact the political process."
The club also announced an exclusive White House tour for up to 100 Patrick Henry College students on November 17.
"The White House is the peoples' house no matter which party you belong to," said Anthony DeFazio, who is the Executive Director of the Loudoun Country Republican Committee and announced the tour.
--------------------------------------------------------------------------------
Reporting courtesy of PHC's The Herald.