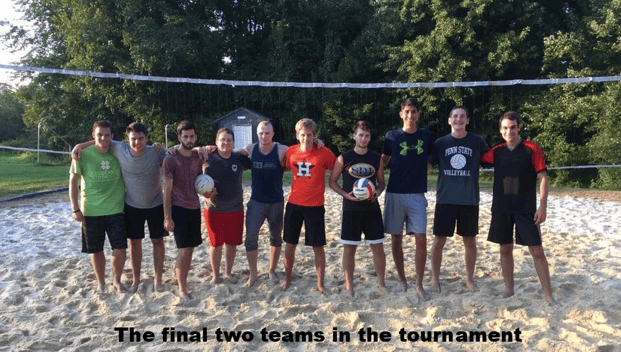 Put away your books, dust off your gym shorts, and get ready to mix it up with your classmates on the court.
The Intramural Sports Commission is lining up tournaments in volleyball, racquetball, and other sports.
"The mission of the Intermural Sports Commission is to run bi-weekly sporting events that will promote community in the student body, offer organized competition, and to complete the liberal arts education," said senior William Bock, who's in charge of the ISC.
Other members of the commission include sophomores Micah Bock, Kyle Ziemnick, Carrie Durning, and Jae Jared.
The ISC has successfully organized two events this semester- the student versus faculty and staff basketball game and the intramural volleyball tournament. Other events this fall will include a racquetball tournament, a dodgeball tournament, and a basketball league.
Both of the ISC's first events proved to be successful, boasting an unexpectedly large student turnout and involvement. The student versus faculty basketball game raised $500 for Patrick Henry College's athletic program, nine teams registered for the volleyball tournament, and a number of of students withstood the Labor Day heat to watch the matches.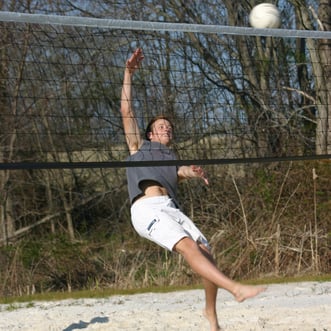 "I'm very grateful for the Intramural Sports Commission for putting on the tournament," said Coleman Raush, a freshman member of "The Spike Squad," the winning volleyball team.
Before coming to PHC, Coleman played volleyball in middle and high school, and the volleyball tournament gave him the opportunity to get to know his classmates while continuing to play the sport he loves.
"Volleyball is great because it's a sport that depends on the entire team to pull their weight and work together," Coleman said. "A volleyball team can't just have one good player, but needs a team that works well together. One weak link will break the chain."
Micah Bock, Emil Meintjes, and David Slaughter also played for the winning team.
"Overall, the volleyball tournament was a great success," said Micah. "Every team seemed to be having a great time just playing together, and the student's commitment and effort showed how much they care about friendly competition. I'm confident that there will be even more involvement in the next ISC event."
--------------------------------------------------------------------------------
Reporting courtesy of PHC's The Herald.