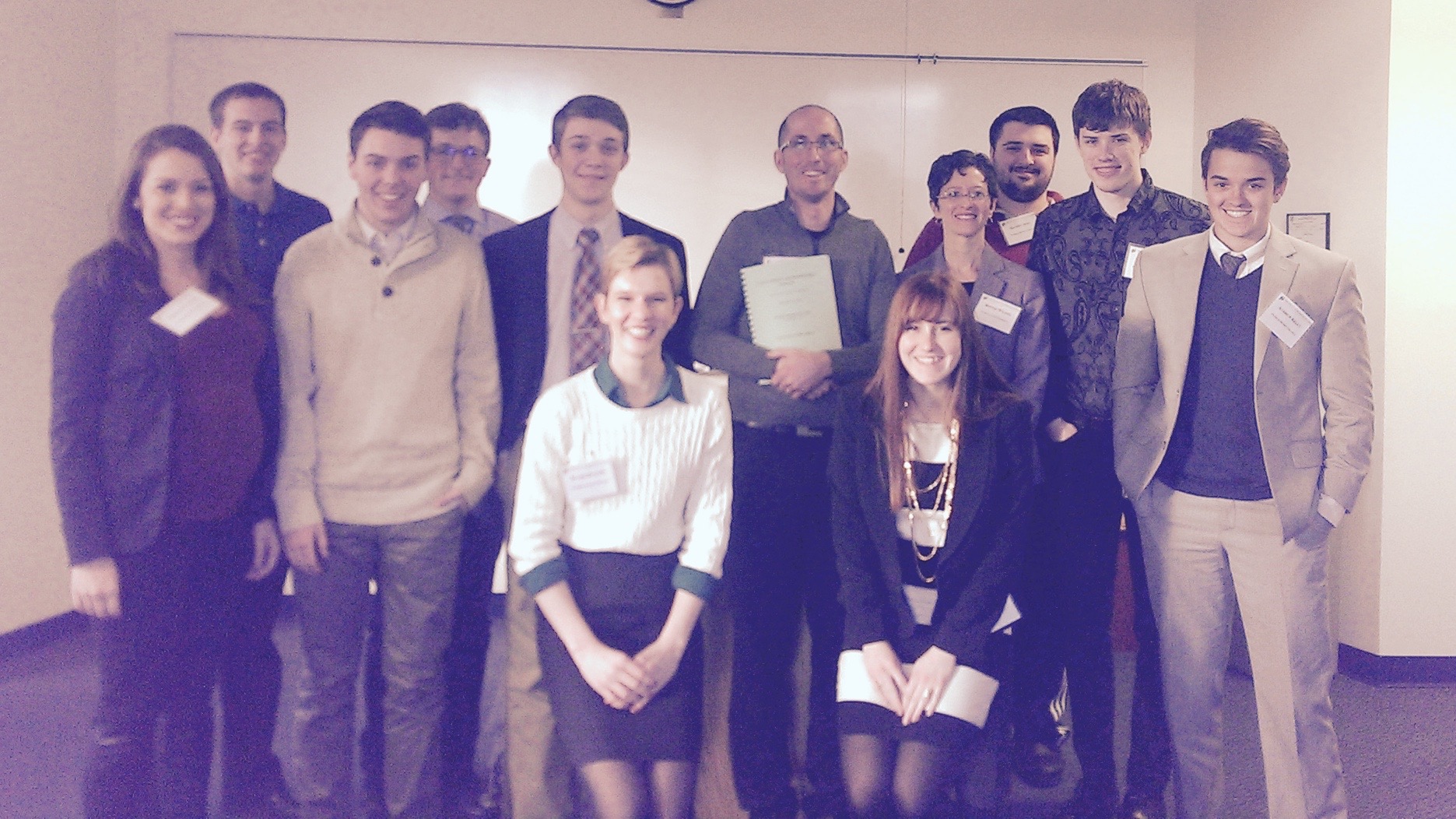 Institute for Humane Studies brought together 11 PHC students and noted economist, Dr. Bonnie Wilson, for a colloquium hosted on PHC's campus. See Dr. Wilson's observations below with regarding our students.
I'm no conservative and I'm no evangelical, but courtesy of the Institute for Humane Studies, and at the invitation of Daniel Bennett, I just spent the weekend with students at conservative, evangelical Patrick Henry College. Let me tell you, PHC "kids" are educated (wow are they educated!), articulate, thoughtful, filled with both faith and reason, and thoroughly delightful.
(I tend to find the conservative evangelicals I observe in the public sphere to be facile and unkind characters. These kids are nothing like that. Even for those of us who are not members of their tribe, these kids should give us hope).
The Christians faith brings redemptive value to the study of economics. Indeed, how much more meaningful than reason is the marriage between faith and reason.
---