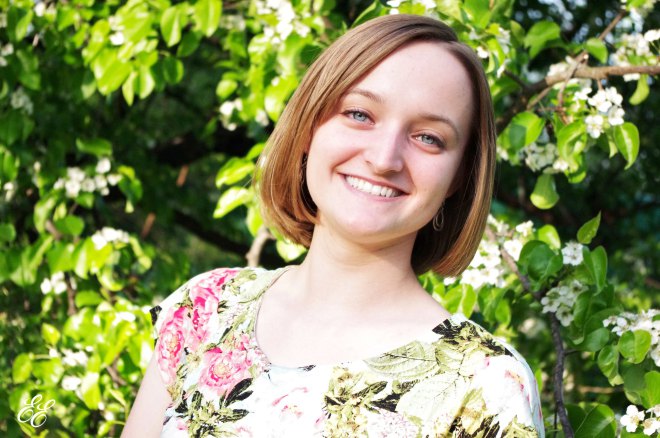 Every morning for 12 weeks this summer, Kathryn Blackhurst (Journalism '16) left her pumpkin-colored townhouse in Reston, Va., to catch the metro to her D.C. office at Newsmax Media, one of the most trafficked and highest-ranked conservative news publications in the nation. Blackhurst's placement through the National Journalism Center (NJC), a conservative organization that runs internships and programs for journalism students, led to a fast-paced summer filled with rigorous on-the-job training, networking, and mentoring by successful journalists.
Blackhurst's internship allowed her to participate in the nation's rapidly shifting news culture while learning the "tricks of the trade" needed to increase her competency as a journalist. Blackhurst identifies with the core conservative values at both NJC and Newsmax, which seek to investigate and report on facts truthfully in an original and engaging way.
"I was immediately struck by NJC's overt adherence to conservative morals and values, as well as its firm belief in freedom as a gift to be cherished and stewarded—not as something to be taken callously or for granted," Blackhurst said.
Prior to her internship with Newsmax, Blackhurst wrote human-interest stories for her county newspaper in Pennsylvania, the Daily Local News. But she realized that to expand her knowledge and experience she needed to write and report on "hard news" stories, too.
"I've seen how stories have the power to unite or divide our country and our world," Blackhurst said, "and I've been encouraged to experience how a controversial topic presented in a fair and accurate way can facilitate helpful discussions and direct conversations in a more fruitful direction."
Blackhurst mainly worked for "The Wire" section of Newsmax's website, writing six to eight aggregate hard news stories a day on topics ranging anywhere from politics, to social-cultural issues, to current events. After her editor discovered that Blackhurst thrived upon copy-editing, Blackhurst began editing raw stories submitted by other "Wire" writers for publication on the website. Outside the office, Blackhurst attended lectures by a dozen successful journalists and media professionals, including Walt Cronkite IV (Capitol Hill Associate Producer at CBS News) and Nam Newsner (former speech writer for George W. Bush), who gave advice on everything from how to "make it" in journalism to how to uphold one's moral convictions while reporting and writing truthfully.
On June 26 Blackhurst and the 40 other NJC students stood outside the Supreme Court waiting for the gay marriage decision to be announced. There, they witnessed Washington's "running of the interns" as they dashed to deliver a paper of the decision to their on-the-scene colleagues waiting to go live with the decision.
"Stories are incredibly powerful," Blackhurst said, "and as a writer, a journalist, and a human being, I am both a story-liver and a storyteller. I believe that it is my duty to cultivate and steward those gifts in order to share them with others."
The classical liberal arts education offered at Patrick Henry College, she said, has given her the background she needs to engage her culture more effectively.
Blackhurst plans to write and edit as long as she lives. "It is one of the greatest honors and privileges in life to be a storyteller and to engage with people in this way," she said, "and I believe that God has given each of us a bit of the 'writer' in us for just this purpose."