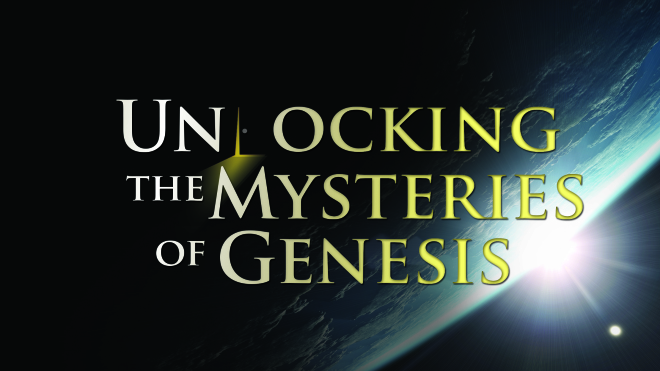 Do you know how to react to a news headline parading claims of millions of years of unguided evolution? Do you have questions about how science and scripture interact? Are you a fellow science geek or theology nerd? If so, here are 5 reasons you shouldn't miss the Unlocking the Mysteries of Genesis conference at Patrick Henry College.
It's a world-class creation apologetics conference (and a really good deal!)
The Institute for Creation Research (ICR) and Patrick Henry College are collaborating to bring you a top-notch creation conference! This two-day event will span Nov. 20-21, and is an incredible opportunity to learn about God through His creation. Sounds great, but it's probably pricey, right? Nope. When you pre-register, the cost is only $20 per adult, $10 per student or member of a group (10+)!
You'll hear from 6 speakers with decades of research experience
This A-team of scientists has decades of combined experience studying God's creation from a biblical worldview. But they aren't just talented researchers, they're also approachable, engaging, and skilled at teaching people without a background in science.
Dr. Henry Morris III –Biblical Scholar, CEO of ICR
Dr. Jason Lisle – Astrophysicist, Apologist
Dr. Tim Clarey – Geologist
Dr. Randy Guliuzza – Medical doctor, Engineer
Dr. Marcus Ross – Paleontologist, Liberty University
Dr. Michael Kucks – Physicist, Patrick Henry College
They are covering every field of origins-related science from a Biblical worldview
The conflict between the Biblical and naturalistic worldviews affects many different areas of study, and at this conference we're touching on all of them. Topics will include Biblical interpretation, apologetics, astronomy, biology, geology, and paleontology.
You can ask the speakers any questions about creation
For the final session, Dr. Marvin Olasky of WORLD Magazine will lead a panel discussion with our speakers, tying their various topics together to outline the consistent biblical worldview. We'll also have a Q&A with the audience. There is no better opportunity to have your questions about creation answered by experienced scientists whose ultimate authority is the Word of God.
You'll get a ground-level look at Patrick Henry College
What is Patrick Henry College all about? What majors do they offer? What does student life look like? You can get a first-hand look at life at PHC by taking a campus tour (Nov. 20, 1:00 – 3:00pm). You also have a chance to meet with faculty members over a breakfast and learn what makes PHC such an incredible and unique institution. Both events are free; if you are interested, please RSVP online when you register.
For registration information, event schedule, session titles, speaker biographies, and local accommodations, visit the conference website.