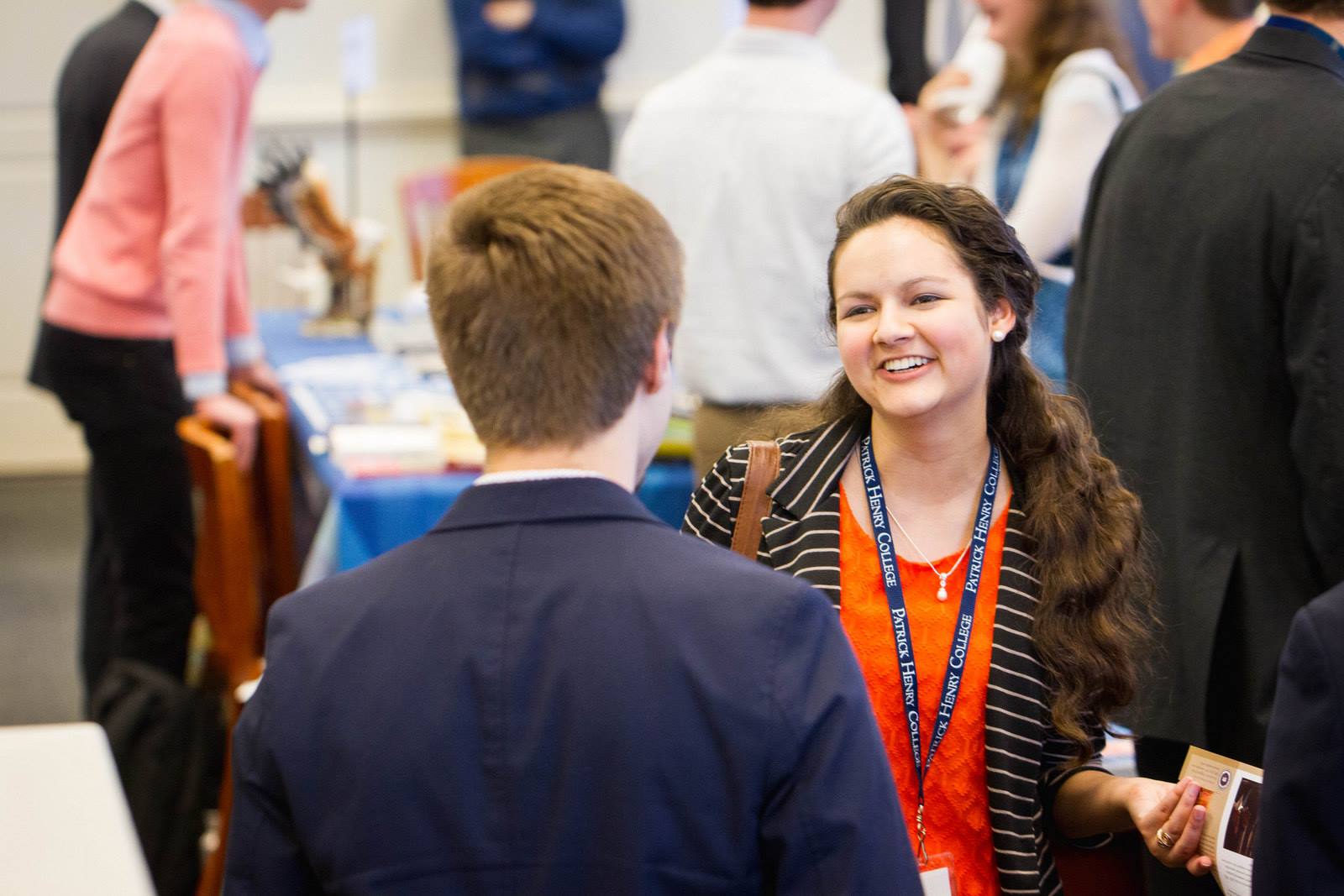 College fairs should be a time when you discover which college loves you the most.
As a high school student, you don't want to be bribed with material goodies, but engaged in personal interactions with an admissions counselor who cares about you. In order to pinpoint which college is the best fit for you, we talked to two admissions counselors about how to make the most of your time at college fairs.

Stephen Pierce: "College fairs are important data gathering events. It's not even close to being as informative as a campus visit or summer camp. So why should you go? Think of college fairs as panning for gold. There's normally twenty-five or more schools. You want to narrow it down to only a handful."

Aimee Stauf: "Make sure to get the basics about the college upfront, like location, size, etc. Then ask specific questions like, 'What scholarships am I eligible for?' and 'What SAT and ACT scores does the college require?'"

Stephen: "Avoid writing off a school if they don't have your major or your very specific sport that no one else has. Talk to as many [college representatives] as you can! You may be surprised."

Aimee: "Always ask, 'What is the statement of faith requirement and what does it take to get into your college?' It's surprising how many Christian schools don't care if you're Christian or not, so understanding what you're getting into is important."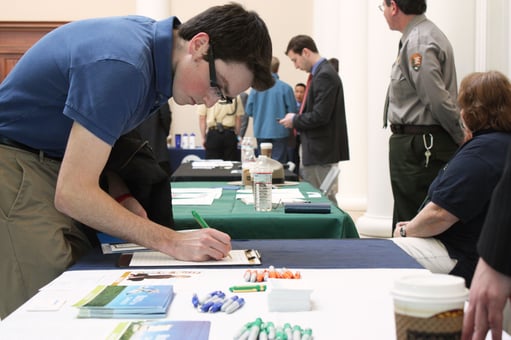 Stephen and Aimee also provided several questions that you can ask any admissions counselors in order to get the clearest picture of the college you're courting.

DO Ask:
Did you attend the school? What was your best and worst experience there?
What's your school's most popular major?
Please explain the job rate, grad school rate, law school rate.
What are your financial aid packages? How many students get financial aid?
Are there campus clubs? Athletic Programs?
What's the girl to guy ratio?
What's the spiritual life like?
What are the dorms like?
What can I do in high school to prepare for your college? (I.e. Are there summer camps, dual enrollment, AP classes I should take?)
DON'T:
Write a college off because it doesn't have a specific sport, club, and major that you like.
Just talk to the schools that you recognize the name of.
Refuse to converse with the admissions counselor. They are a person, not a computer! Get to know them for who they are and you may benefit from it for years to come.
When you're taking in all this information, be sure to have a firm handshake and say your name clearly. Remember that a conversation takes two people, so let the Admissions Counselor know a bit about you! They are not your teacher and they aren't going to grade you on your answers to their questions. Instead, most will befriend you and help you make the right college decision, even if it's not their own institution.
Looking for more help when it comes to choosing a college? Download your free guide to selecting a college below!