As Florence + the Machine lamented in their hit alternative song, the dog days of summer are upon us in all their (depending on where you live) humid brutality and droning monotony. It can be difficult for college students, whose two academic semesters are full of late night studying, social events, sports games, and grocery store runs, to adapt to the seemingly never ending lull of May through August.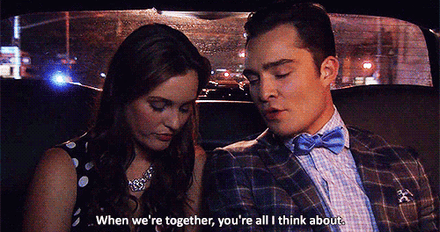 Image via Giphy
This problem is further compounded for us Patrick Henry attendees, whose lives seem unduly preoccupied during the school year with exam cramming and dining hall gossip. What actually is there to do over the summer break? This list will inconspicuously exclude the obvious answers, such as making money and getting in shape. (Those two never seem to have panned out come the beginning of the new calendar year anyways.)
1. Go on an adventure. While college is certainly an experiential adventure full of new friendships and life activities, summer provides a unique opportunity to experience the world in a way that is difficult when the books and papers are piling up. Being temporarily freed from the confines of dorm rooms and classrooms allows us college students a breath of fresh air to go hiking, take day trips to the beach, explore previously un-perused museums, or even just spend some quality time with family and friends. Few people regret a day spent in nature or with someone they love. At college, it can be hard to find time. The summer is one adventure after another, just waiting to happen.

Image via Tumblr
2. Binge watch a TV show. Okay, so I'm not contradicting my first point and now saying that you should never leave your bedroom. But there's a lot to be said for just relaxing with some familiar or new characters and experiencing a story unfold over the course of a month, a week, or even a day (you hardcore Dr. Who fans know who you are). Try expanding your tastes. Leaving your comfort zone with a new genre or plotline can be rewarding. And in case you're one of those type A students who just can't justify spending time watching "mindless" television, there are plenty of intellectually stimulating alternatives as well. And the fun doesn't stop with shows. Find a podcast you've never listened to before, or go online and start a forum where you can discuss whatever's on your mind. But next time you feel tempted this summer to open PHC Study Guides, open Hulu instead.
Image by GPOINTSTUDIO/THINKSTOCK via howstuffworks
3. Learn something new. Some college students, myself included, recoil at the word "learn" when it is spoken during the summer. In our society, learning is too often associated with dusty books. But learning is a fun and lifelong experience. We often lament that core curriculums and assigned classes don't afford us room to pursue our own interests … but summer is the perfect time to do that. It doesn't have to be a class at a community college either. It could be something simple, like cooking with a relative who has a signature ethnic dish they're dying to pass on to the next generation. It could be checking out some manuals and learning a computer programming language. Maybe it's getting certified as a lifeguard, having fun with a new board game, or working a movie camera for the first time. It's different for each person, but it's equally rewarding for everyone.
Image via ESN
4. Work on a project that allows you to serve others and not just yourself. It can be really easy to fall into a preprogrammed summer schedule that is consistently self-rewarding. Time to yourself, to recuperate from a demanding school year, is important and necessary. But college time is hard time, and it doesn't allow a lot of opportunities for us students to look up and see who is hurting in the world, and how we can help. Summer can be a great time to right that wrong. Many churches, community centers, and non-profits offer chances to volunteer during the summer months in a way that impacts lives. There isn't a better feeling than seeing the smile on a child's face because you've made his day with something no more special to us than a bottle of water, or a simple Bible story.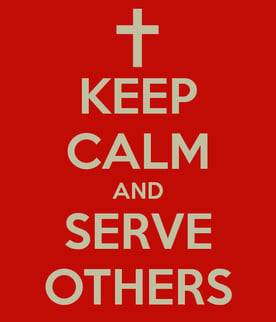 5. Spend time with God. The hustle and bustle of college life often chokes out the one thing that truly helps us young people navigate this important time of our lives. But summer provides more than enough late nights, lazy mornings, and work breaks to open the Bible, a church podcast, or a trusted devotional. Time with God is never time wasted. He loves to speak to us when we take the time to pursue Him, and there are few things more rejuvenating than facing another strenuous school year after spending three months growing closer to the Creator.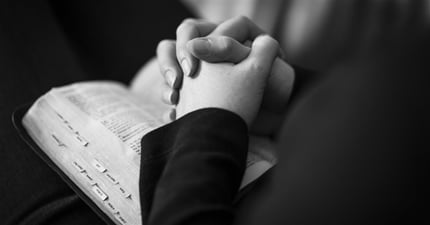 Image by ibelieve
So there you have it - 5 things to do that can drastically alter your mundane weeks. Why not give them a shot?
July 6th, 2016 by Jared Midwood