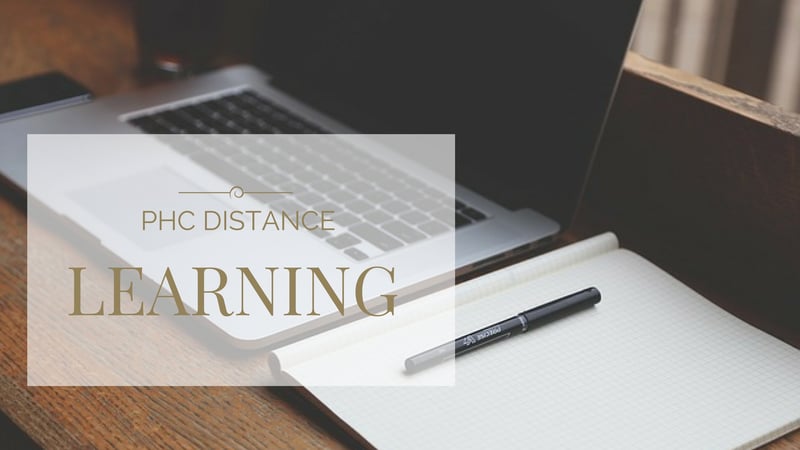 PHC's Distance Learning program is a great way for prospective and admitted students to prepare themselves for academics at the College and earn credits before coming to campus.
Students can still register for summer DL classes during the Drop/Add period from May 22 to 26. Tuition is $1,275 for a three-credit course, and all first-year DL students receive a 50 percent discount on a second course.
Associate professor of philosophy Dr. Matthew Roberts is assuming leadership of PHC's Distance Learning program from Professor of Journalism Dr. Les Sillars. Sillars and Roberts currently share responsibilities, and the transition will be complete by the start of the summer term.
"We're helping students get started on their PHC program by giving them the option to start taking college classes in high school or doing their first year or two at home," Sillars said. "It makes the cost of a four-year degree more competitive."
PHC core classes offered this summer are Theology of the Bible I and II with Professor of Biblical Studies Professor of Biblical Studies Dr. Darrel Cox, Western Literature I and II with Assistant Professor of Literature Dr. Cory Grewell, and Music History and Appreciation with Professor of Music Dr. Kristina Tanner.
"Offering this class and other courses, especially core courses and courses taken by a lot of students, is quite a helpful advantage to students," Tanner said. "It enables more schedule flexibility during on-campus semesters… Currently, the DL summer Music History and Appreciation class has eight students registered."
Junior Belle Tague will take Tanner's DL class this summer. She was enrolled in the on-campus Music History and Appreciation class at the beginning of the spring semester but dropped it. The lighter course load has given her more time to plan her wedding.
"Summer is supposed to be a time to breathe or to focus on internships," she said. "But it depends on your priorities."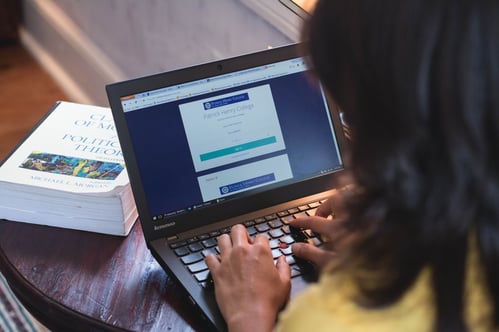 Students cannot complete their degrees through the DL program.
"If a student wants to graduate from PHC, they have to come on campus to take major classes, and they often complete an internship," Sillars said. "Lots of colleges have been moving into the online learning market for the last decade… Most offer eligible students dual enrollment. It's a competitive environment and we're trying to make PHC as attractive and viable as we can."
Roberts envisions offering all core classes as DL on a rotating schedule as well as a few bigger major classes like Comparative Politics and Political Science Research Methods. He currently teaches a DL logic class.
"I'm really impressed with the DL students," he said. "A lot of them did really well on the first logic exam. The class average was an A."
Parents or other trustworthy adults are required to proctor DL students' exams, but Roberts foresees hiring a web proctoring service like Examity or ProctorU to make the process more secure.
The fall DL schedule includes six core classes. Classes taught by on-campus professors are Logic with Roberts, Economics for the Citizen with Associate Professor of Economics Nathan Russell, and History of the United States I with Associate Professor of History Robert Spinney. Classes taught by DL professors are Principles of Biblical Reasoning with Dr. Martin Erdman, Freedom's Foundations I with Dr. Glenn Moots, and History of Western Civilization I with Professor Lilia Anand.
The DL classes help students prepare to survive and thrive for when they do come to campus, Sillars added, by introducing them to the idea of a classical approach to Christian liberal arts education: "What we're trying to do as an institution is to help students become the people God wants them to be."
--------------------------------------------------------------------------------
Reporting courtesy of PHC's The Herald.