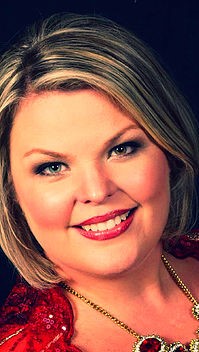 Adjunct Professor of Music - Voice
Email: smdoyle@phc.edu
Educational Background:

M.A. Music Education, Florida State University
B.A. Music Education and Vocal Performance, James Madison University
D. M.A. Vocal Performance, Shenandoah Conservatory
Time at PHC: 2009 to present
Sherry Doyle has been a part of the PHC community for several years through teaching private voice and performing at various concerts and events. She is passionate about vocal performance, worship leadership, and music education. Prior to teaching at the collegiate level, Dr. Doyle was the director of middle and high school choirs in Fairfax, Loudoun, and Prince William County Public Schools, while also maintaining a private voice studio. When not teaching at PHC, she is the music director of Providence Academy in Leesburg and a guest choral/vocal clinician throughout Northern Virginia.
Dr. Doyle excels in teaching both contemporary and classical styles and is a level III certified teacher in Somatic Voicework©, the LoVetri Method. She is a member of The National Association of Teachers of Singing (NATS), The Voice Foundation, Voice and Speech Trainers Association (VASTA), The American Choral Directors Association (ACDA), and the Virginia Music Educators Association (VMEA). Sherry's students have been accepted to prestigious summer and master's programs, performed on and off Broadway, and competed as finalists on NBC's "The Voice", FOX's "American Idol" and "Next Broadway Sensation." Her students have also been successful as worship leaders at churches nationwide.
A wife and mother of five, Dr. Doyle still finds time to serve at her church as a worship leader and perform professionally in the Washington, D.C. metro area as a frequent soloist with The City Choir of Washington. She has twice been a state finalist at the National Association of Teachers of Singing Artist Competition, a finalist in The Vocal Arts D.C. competition, a finalist in the New York Oratorio competition, and the winner of the Shenandoah Bach Handel Competition
Dr. Doyle began working at PHC in 2009. In 2012, she spent a short period away before resuming in 2016.