Adjunct Professor of Government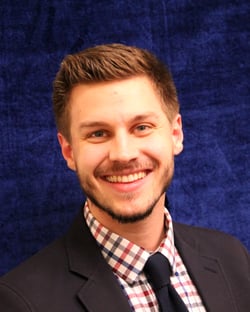 Email: rjmcdonald@phc.edu
Educational Background:
J.D., Antonin Scalia Law School at George Mason University
B.A. in Government, Patrick Henry College


Time at PHC: 2019 to present
Ryan McDonald is a federal enforcement attorney working at the Federal Communications Commission in Washington, D.C. He was hired through the Honors Attorney program immediately upon graduation from Scalia Law School and passage of the Virginia Bar Exam. Professor McDonald himself competed in forensics and competitive speaking events of varying forms for more than 15 years, and he now employs his skills teaching Civic Debate to the forensics students of Patrick Henry College.
The Civic Debate program at Patrick Henry College entails research and preparation for topic-specific events and enables students to intelligently, critically, and competitively engage in dialogue to persuade judges and citizens alike. The topics range from social justice reforms, economics, and climate topics, to international policy and diplomacy. Professor McDonald uses his class to help develop the critical thinking, research, and truth-seeking capabilities of his students, all while preparing them to compete against some of the best teams in the country.