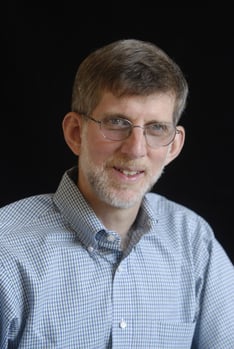 Distinguished Chair in Journalism and Public Policy

Professor of Journalism
Educational Background:
Ph.D. in American Culture, University of Michigan
M.A. in American Culture, University of Michigan
B.A. in American Studies, Yale University
Time at PHC: 2011 to present
Dr. Marvin Olasky is a well-known conservative scholar, cultural commentator, and author. In addition to teaching and overseeing journalism internships at PHC, Dr. Olasky is the editor-in-chief ofWORLD Magazine.
Dr. Olasky has authored many books and articles for major U.S. publications on topics including journalism and media, history, public policy, the sanctity of human life, and Christianity's intersection with culture. His books include The Religions Next Door, Standing for Christ in a Modern Babylon, The American Leadership Tradition, Fighting for Liberty and Virtue, The Press and Abortion, Prodigal Press, and Echoes of Eden. His more than 2,500 articles and op-ed columns have appeared in publications ranging from WORLD and the New York Times to the Wall Street Journal and The Washington Post.
Two books in particular, The Tragedy of American Compassion and Compassionate Conservatism, played important roles in the struggle for welfare reform and non-governmental concern for the poor in the 1990s. President George W. Bush called Dr. Olasky "compassionate conservatism's leading thinker." Olasky's journalistic writings and research have emphasized the Christian origins of freedom of the press and investigative reporting. His 1996 book Telling the Truth argued that "biblical objectivity" is a more accurate lens through which to achieve truth in reporting than the conventional secularist approach to journalistic objectivity.
Dr. Olasky served as Professor of Journalism at the University of Texas at Austin from 1983 to 2007, teaching courses on journalism history, journalism and religion, sports writing, and column-writing. He was a visiting professor at Princeton in 2004-05 and served as Provost of The King's College in New York City from 2007 through January 2011.
Dr. Olasky has chaired the boards of a Christian school and a crisis pregnancy center and also been a newspaper reporter, foster parent, PTA president, cross-country bicycle rider, and Little League assistant coach. His wife, Susan, is also an accomplished writer and professor at PHC. Dr. and Mrs. Olasky live in Asheville, North Carolina, and regularly visit the PHC campus.