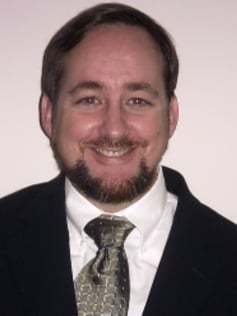 Adjunct Professor of Literature
Email: mdfiliatreau@phc.edu
Educational Background:
M.F.A. in Creative Writing, Wichita State University
M.A. in Christian Studies, Regent College (Vancouver)
B.A. in English, George Mason University
Time at PHC: 2007 to present
Professor Mark D. Filiatreau has taught English at Trinity Western University, Catholic University of America, Northern Virginia Community College, and Wichita State University. While studying at Regent, he focused on theology, the role of imagination and faith, and the history of Christian spirituality. Books, films, writing stories, hiking, traveling, and people with a sense of humor are among his favorite things. He has served as a Bible study small group leader and Alpha group leader, preached sermons, and taught courses on the Christian imagination.
Professor Filiatreau teaches Fiction Writing at Patrick Henry College. He also teaches Western Literature in the Distance Learning Program.
He lives in Fairfax, Va., with his Ukrainian-Canadian wife Svetlana and their two daughters, Sasha and Anna-Linda, and their son, Daniel. Svetlana is enrolled in a Ph.D. program in International Education at George Mason University.