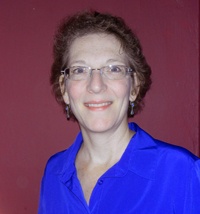 Adjunct Professor of Classical Liberal Arts

Email: lbmccool@phc.edu
PhD, Rhetoric & Professional Communication, Iowa State University, 2016
MA, Rhetoric Composition, and Professional Communication, Iowa State University, 2011
BA, English Education, Cedarville University, Cedarville, OH 1984
Time at PHC: 2011 to present
Lynn McCool earned her MA in Rhetoric, Composition, and Professional Communication and her PhD in Rhetoric and Professional Communication at Iowa State University. She is a member of the National Council of Teachers of English (NCTE) and the Association of Teachers of Technical Writing (ATTW). Professor McCool's research interests concern the intersections among rhetoric and oral, written, and visual communication. Currently her research is examining the intersection of online writing instruction pedagogy, collaborative learning, and the distance learning environment.
Since, 2012, Professor McCool has been actively researching flipped, hybrid and online writing environments for advanced communication courses. Partnering with another former ISU student, Jon Balzotti, PhD RPC, they co-authored an article, 'Using Digital Learning Platforms to extend the Flipped Classroom" that discussed the use of the Professional Connections Videos as an effective method for instructors teaching in flipped classrooms to extend learning beyond the confines of the course. Professor McCool's ongoing dissertation work examines online teaching of multimodal professional communication and the ways in which instructors use available technologies to reduce transactional distance and foster social, cognitive, and teacher presence in online environments. Subsequently, she is examining the relationship of social presence with online student teams in order to solve advanced communication problems, promote learning, and transfer knowledge beyond the course. In addition to her coursework and research, Professor McCool has been actively working as an adjunct professor of rhetoric and professional communication since 2011. Her teaching experience includes both online, hybrid, and traditional classroom venues in first and second year composition, technical writing, interpersonal communication, public speaking, and rhetoric.
At Patrick Henry, Professor McCool is teaching Rhetoric, a course that applies principles of classical oratory to modern public speaking and written communication forms. She enjoys challenging students to think beyond the mere sophistry of manipulative speech and writing to contemplate a form of discourse that is engaging, winsome, and grounded in Scriptural Truth. She has taught similar courses elsewhere such as Introduction to Communication, Public Speaking, Freshman English, Sophomore English, and Technical Communication. To learn more about her academic interests follow the link to Vitae to access her online portfolio.