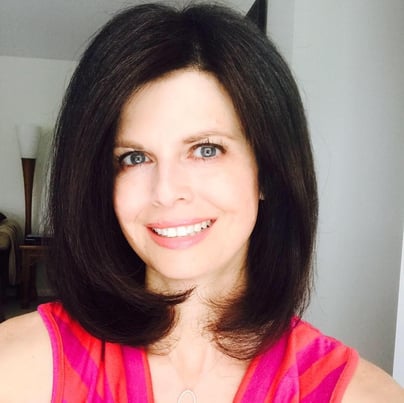 Adjunct Professor of Music – Piano and Piano Accompaniment
Email: GKSiegel@phc.edu
Educational Background
M.Mus. (Performance) from Nelson Mandela Metropolitan University, South Africa (Cum Laude)
B.Mus. (Performance) from the University of Pretoria, South Africa (Cum Laude)
Time at PHC: Fall 2015 to present
Born in South Africa, Gaby (Kritzinger) Siegel has won numerous awards for outstanding musical performances throughout her early years, and has earned the highest qualifications in piano, and music theory from the Royal Schools of Music (London), as well as the University of South Africa (pre-graduate qualifications). She later obtained her Bachelors, and then Masters of Music (Cum Laude) in Performance. As an adult she has taught piano and music theory at several music schools, academies and conservatories in South Africa and foreign countries. Since she has been married to Nicholas, an American, she and her family have lived in Williamsburg (VA), Djibouti and Uganda (East Africa), Stuttgart and South Africa.
Ms. Siegel is a very active performer – playing as organist and/or pianist for weddings, private parties and special events. She performed as rehearsal pianist for Michael W. Smith, during his concert at the Kennedy Center in January 2014. Since 2015 she has been the pianist for the annual Easter Sunrise Service at the Lincoln Memorial, Washington DC, and at the Easter Sunrise Service in 2015 she accompanied guest musical artist Michael Tait ("Newsboys"). In October 2015 she was the pianist for the World Premiere Performance of Ben Roundtree's Symphony Nr.1, performing with the Worship Orchestra of Washington.
Gaby Siegel is also a composer and arranger, and participates in various music projects as a studio/session pianist. She recently composed original music for a Relaxation Double Album by Licensed Art Therapist Lacy Mucklow (Author of the "Color Me..." adult coloring book series). This album called "Lavender Dreams" was released in June 2018. She arranges and records frequently with new artists and for special event projects.
Ms. Siegel teaches/mentors private students from her home studio. She also performs as an accompanist for artists, with orchestra, and special events in the Northern Virginia area, and she is pianist at Capital Church (Vienna, VA). Here at Patrick Henry College she teaches Piano and Piano Accompaniment. Her style of teaching is to incorporate music theory, ear training and improvisation into her lessons, so students can develop as a well-balanced and well-rounded, more versatile pianist and performer.