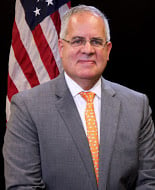 Board of Advisors, Strategic Intelligence Program;
Adjunct Professor of Government
Email: drshedd@phc.edu
Educational Background:
M.A. in Latin American Studies, Georgetown University's School of Foreign Service
B.A. from Geneva College
Time at PHC: 2015 to present
Mr. David R. Shedd is a Visiting Distinguished Fellow at the Heritage Foundation, where he provides his over thirty years of national security expertise to formulating policy on intelligence and defense issues to The Kathryn and Shelby Cullom Davis Institute for International Studies at The Heritage Foundation. Prior to retiring from government service, he served as Acting Director and Deputy Director of the Defense Intelligence Agency from August 2010 to January 2015. In this capacity, he managed of a workforce with more than 16,500 military and civilian employees worldwide.
He previously served as the inaugural Deputy Director of National Intelligence for Policy, Plans, and Requirements, where he led the review of Executive Order 12333, the foundational U.S. intelligence policy, approved by President George W. Bush in July 2008. Prior to that he served as Chief of Staff and, later, Acting Director of the Intelligence Staff to the DNI; and as the National Security Council's Special Assistant to the President where he was directly involved in the implementation of intelligence reform stemming from the 9/11 Commission report in July 2004. Mr. Shedd also served overseas in the U.S. Embassies in Costa Rica and Mexico, and held a variety of senior management assignments in the U.S., including Chief of Congressional Liaison at CIA.
Read Mr. Shedd's article, Facing the New Reality of Homegrown Terrorism, published by The Cipher Brief.