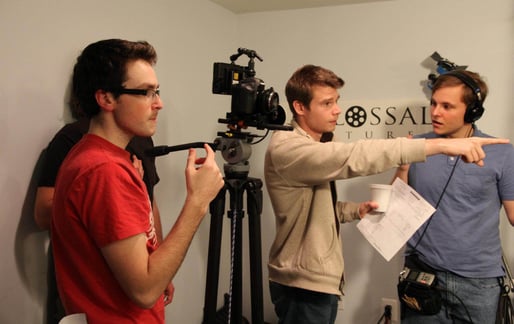 Peter Forbes is the first PHC alumnus to gain admission into a major film graduate school. He was recently accepted into a Master of Fine Arts graduate program of Columbia University School of the Arts in New York City. Classes started this week, and he is studying film with a screenwriting/directing concentration.
Peter Forbes went into film because he is passionate about stories. He is attending Columbia to become a better storyteller. "The [goal of the] program…is to make the student capable of being the best he or she could be in telling the stories he or she wants to tell," Forbes said.
Forbes will take two years of full-time classes at Columbia, and then spend between one to three years working on his thesis project, which will be writing two screenplays and working on a short film. Forbes hopes to finish in three years.
Even before graduating from PHC with a Literature degree in '09, Forbes was involved in the filmmaking world. He worked with Advent Film Group and producer George Escobar on Come What May. After graduation, he continued to work with Advent and directed the film The Screenwriters. Its official release will be in December. He has also recently finished a novel that he hopes to submit to publishers by February of next year.
Grad school was not on Forbes' radar when he graduated from PHC. He went into film production and gained valuable experience working with Advent.
But he decided to go back to school improve his writing and directing skills. "I think I realized that in the world I was in—where I was—I was hitting a ceiling in terms of how good I was as a writer and film maker," Forbes said. "I also realized the kinds of stories I wanted to tell weren't really in faith-based films."
Forbes hopes to tell stories that deal with elements of drama, religion, strong characters, fantasy, and family. "I was very up-front about my faith in my personal statement and interview process," Forbes said.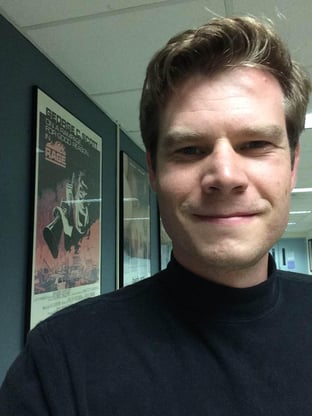 Despite initial concerns that PHC's accreditation might be an issue, Forbes was accepted into four out of the five graduate schools to which he applied. "Everybody talks about story, but people know Columbia for the stories that they bring. I wanted a holistic approach to screenwriting and directing that I [know] I'll be able to have at Columbia in a way that I would not have at any other school," Forbes said.
Hollywood Reporter puts Columbia among the top five film schools. "For me it's number one because of the emphasis on story," Forbes said. "They're not as focused on the technical…Maybe I've just been affected by PHC's classical liberal arts idea of taking the core—but when I found that's how they approached it as an integrated whole—[I thought] this is definitely what would make sense to me, what I wanted to do."
Columbia boasts an impressive track record of graduates working in both Hollywood and the independent film world. Graduates co-wrote Wreck-It-Ralph, Frozen, and Zootopia. Graduates created Making a Murderer and sold it to Netflix. Another grad, Simon Kinberg, wrote Mr. and Mrs. Smith and was a producer on The Martian.
"[I realized] everything that I wanted to tell—what made my stories unique and made them exciting for me to tell, were already a part of me," Forbes said. "I didn't have to go find that somewhere else…But these are these stories inside of me and they are going to be the best stories I can tell, and I am the best one who can tell them…Suddenly the stress is off. You can rest in being who God created you to be, instead of being frustrated that you weren't this other thing."
Forbes is willing to share advice on the application process for graduate schools for students who are interested in pursuing film.
Reporting courtesy of The Herald.
-----------------------------
View older interview of Peter here.