Lindsay See Sets Off to Harvard Law
May 28th, 2008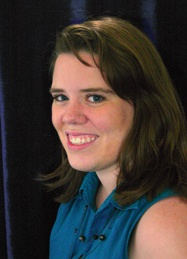 After a year working at Patrick Henry College as an admissions counselor, 2007 grad Lindsay See faced a difficult decision—should she accept a law school offer from the University of Virginia, the University of Michigan, Georgetown, or Harvard? For many people the choice between such prestigious universities would be delightful, a bragging point, but See, a Government: Political Theory major, shared the news only cautiously. She wanted to weigh all the options, and, more specifically, she wanted to seek God's will. She finally picked Harvard University, and will this fall become PHC's second alum to walk those well-respected halls, following Matthew du Meé (PHC class of 2005).
At first, See was not sure Harvard would accept her, even with the innumerable ways she distinguished herself academically and through public speaking at Patrick Henry. While serving on staff this last year after graduation, for example, she also coached a section of the PHC moot court team. As a student, she had won first place speaker at moot court Nationals for two years. During her junior year she had captained the National Educational Debate Association (NEDA) team. She followed that up her senior year by coaching the Parliamentary Debate team. Even so, See remained skeptical of her chances, to the point that she did not even allow herself think about Harvard until she received her acceptance letter.
"When I did get in and started learning more, I became really excited about Harvard," she recalls.
See doesn't yet have solid plans for a post-Harvard career focus, although she has a current interest in both international and family law. Specifically, she is concerned with laws surrounding the issue of child abuse.
"There are times we need to protect children, but often the way to do that is to protect the entire family," she says.
This area drew her attention while she was working at summer camps both at PHC and back home in Michigan. Once she had to call social services for a situation at a Michigan camp. She relates that she "felt really helpless that there weren't more options" than calling an impersonal institution for handling such issues.
"Also," she frowns, "I learned how complicated the system is. It's not really a black and white area where legislators can pass a law and make it instantly all better."
See feels that her Patrick Henry College education has helped give her a "whole picture of reality, one that doesn't reduce the world to only politics or only a legal situation." This includes the integrated community of government, churches, families, and politics, she adds. "Everything is more complicated than it looks on the surface; everything is interconnected. A lawyer's job really does impact the greater world."
See, whose personal hero is Amy Carmichael – an early 20th Century missionary to India – is quick to point out that this next step of her life isn't just about going to Harvard, but is also about service.
"[Carmichael] was able to step in and revitalize Indian society," explains See. "She had the political know-how, and the courage to stand up to powerful leaders. Also, she was personally committed to service. She brought people in to found orphanages and many other institutions."
See herself has already established a reputation of service at Patrick Henry in her own area of expertise— articulating Christian values and scriptural truth through championship-caliber public oratory. Few who know her would doubt that, while at Harvard and in whatever calling she pursues, See will continue building on this substantial foundation to advance God's kingdom.
Lindsay See Earns Executive Editorship of Harvard Law Review
October 29th, 2010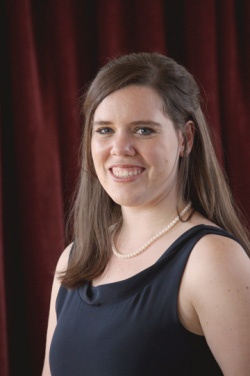 If Lindsay See could point to one thing she enjoyed about the grueling trial that led to her selection as an executive editor of the Harvard Law Review, it would be that she weathered it in the comfort of her parents' Michigan home. The fierce competition for the prestigious legal journal, which freshmen law students undertake immediately following finals in their first year at Harvard Law School, filled a weekend with writing and editing assignments used by a selection committee to screen candidates.
"They don't do any application or interview process," she explains. "It's a blind competition, and editors are chosen solely on how skillfully they write and edit. I went home to be with my family that weekend and spent all day in a room by myself. It was really intense. The paper was on a topic I didn't know a lot about. It was great for no other reason than my mom making me coffee through the day."
To the surprise of no one who has known her, See was named an editor of the Law Review that first summer. By the middle of her second year she had been voted by her peers as one of six "executive editors" -- an honor reserved for an exceedingly small pool of Harvard Law alumni, many of whom have gained national and international prominence as judges, jurists, politicians, and even presidents. What made the selection even more thrilling for See was learning of her appointment from friend Matthew du Mee, a PHC and Harvard Law grad, who had served as a supervising editor on the Harvard Law Review, and who now clerks for an Arizona Supreme Court justice.
A standout scholar and former trophy-winning moot court competitor on PHC's championship legal debate team, See (Government: Political Theory '07) had been accepted to law schools at the University of Virginia, Georgetown University, and the University of Michigan. But Harvard's tradition and mystique intrigued her.
"I was surprised, because I didn't think I'd get in," she recalls. "It wasn't something I'd been working for, and my impression was that Harvard would be a great place to attend for credentials' sake, but not necessarily the most enjoyable three years of my life. I was definitely nervous about what it would be like."
What it turned out to be like, she says, was "a very typical, very traditional Harvard Law, Socratic environment, with professors calling on you for the first time, putting you on the spot, and engaging you in a 20-minute dialogue, which," she chuckles, "can be really painful if you haven't done the reading."
Midway through her third and final year, See, (one of three PHC grads to attend Harvard Law) has found life there to be "surprisingly more comfortable than I thought. I was pleasantly surprised by the other students and made friends right away; most were down-to-earth and extremely focused, from all different backgrounds. My classes felt like an extension of PHC -- a lot of reading, lots of class participation -- not a big shock from finishing my senior year at PHC to transitioning to law school."
Despite Harvard's reputation as a bastion of left-wing ideology and politics, its spiritual climate also proved more accepting than See expected, defying the easy stereotype.
"There is definitely that (liberal, secular) side," she conceded, "but while most of the professors have different political and spiritual views from me, they have been respectful for the most part. More importantly, I have found a vibrant fellowship of believers on campus. I live in the dorms and two of my really close friends are strong believers. While (Christians) are definitely in the minority at Harvard, I have been blessed to tap into a strong Christian fellowship."
The more challenging dynamic, she has found, has been maintaining a healthy equilibrium between her Christian faith and convictions and the often self-serving goals and expectations that come from simply being a future graduate of Harvard Law School.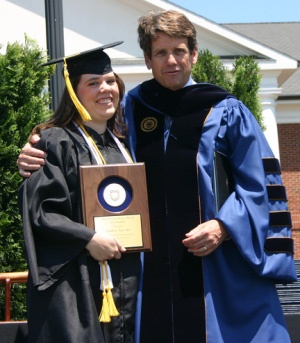 "I'm surrounded by so many students who have their eyes on the prize of what's coming next -- everything from great jobs and opportunities to outsized salaries and prestige," she says. "It's been very stretching spiritually because so many here find their identity in what they have or will achieve, always pushing to get that next thing.
"There's nothing wrong with that, but I'm constantly humbled by the process of learning how to hold this incredible opportunity with an open hand, and by learning what it looks like to be disciplined and faithful with the opportunities I have. My identity is in Christ and where He is leading me, not in what I can push myself to do. But it's a struggle, because in this very intensely competitive environment, the challenge is being aware of the temptation to follow that other trajectory."
With graduation now in her sights and valuable internships with the International Justice Mission in India (working to combat sex trafficking) and with the D.C. Department of Justice under her belt, See is eagerly anticipating life as a lawyer. With a post-graduation clerkship already secured with the D.C. Circuit Court of Appeals, she relishes the intellectual prospects of conducting research, drafting opinions, and supporting oral arguments for a D.C. appeals court judge.
"I'm intrigued and excited to learn the real-life process of decision-making for a judge," she observes, "using the laws and principles I've studied. This (legal profession) really resonates with my personality; I love the classes and topics we're discussing, and I enjoy the complexity of appellate cases. After (my clerkship), I'd like to be a prosecutor for a couple of years and then move into criminal appellate law, perhaps on the child advocacy side."
While it's far too early to predict where See's trajectory will ultimately propel her and in what capacities she will serve, her crystalline vision to do all for the glory of Christ dominates her thinking and promises a uniquely fulfilling journey.
"The law profession and attorneys can have a bad name, one which is not entirely unfounded," she allows. "I've seen that side, but I believe there is a lot to be said about a Christian attorney in a position of influence who operates with integrity to serve clients and not just to make the next big career move. Serving God and His kingdom and taking advantage of this amazing opportunity to be faithful to people will always be my primary focus. I want to work hard for His glory and not just my own. I'm excited to see what God can do in the future with me and with my other believing friends."