Alumni Contract to Run PHC's Summer Debate Camp
March 15th, 2012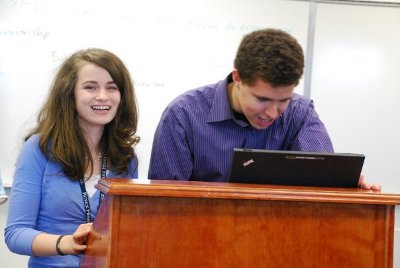 Since completing their undergraduate educations at Patrick Henry College, four alumni have gone on to leverage their outstanding skills in public speaking and leadership into a business that has carried them over the country and even around the world. Ethos Publications LLC is the creation of Isaiah McPeak (Government, '08) and a friend, Lisa Alexander, who has since gone on to form her own IT company. McPeak and his current co-workers and fellow PHC alumni—Tim Snyder, Nathanael Yellis, and Kawika Vellalos—formed a core team of debate coaches during college and won many tournaments in diverse styles of forensics. They brought their relationships and skills together into fruitful partnership after graduation. Last year, they ran 16 debate camps across the country and employed several PHC alumni and students, including some of the top NCFCA high school debaters. They coached the champion high school debaters in 2010 and 2011.
They have consolidated their efforts for 2012 into fewer, larger camps and have successfully contracted to run the summer Teen Leadership debate camp at PHC.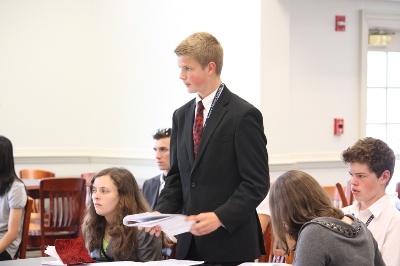 McPeak says that the two weeks at PHC, July 15-28, are set to be their "flagship camp of the summer. We are pulling out all the stops." He plans to bring in all his top instructors and teach multiple formats—both policy and Parli debate. While the former style involves deep research into a single topic, or "resolution," the latter requires general knowledge and nimble intellects able to switch topics between every round. Although they have directed the PHC debate camp twice before, in 2008 and 2009, this is the team's first time teaching more than one format during the same two weeks at PHC.
"Cross-disciplinary skills make you better at both," he explains.
Ethos Publications will save students' time by bringing in its own research sourcebooks and cases. Since 2005, McPeak has published a sourcebook of primary research to support the yearly NCFCA debate case. This enables Ethos to provide campers with quality materials, allowing high-schoolers to focus their energies on understanding and presentation. Public speaking, he says, is a crucial skill for teens to learn, as they are at the age when "all synapses come together, and you enter the rhetoric stage of learning.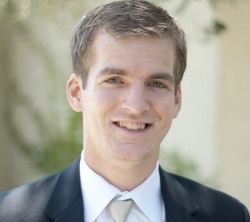 "You have to be able to cross-apply all school subjects and communicate too—not only that, but then hear why you're wrong and respond to that for an hour. Debate brings out a level of sophistication and wisdom that nothing else can."
Ethos Publications LLC includes both Ethos Debate, which runs the camps, and Ethos Apologetics. They have redesigned websites such as PHC professor Dr. Jim Tallmon's Rhetoric Ring, coached business executives on communication skills, and produced a DVD apologetics course with McPeak's mother, a philosophy major who has studied at L'Abri and who is a Fellow at the C.S. Lewis Institute. PHC senior Ian Reid produced the course, which was filmed at least partially at the National Basilica.
The diversity of activities reflects the wide range of talents in the core team of consultants. Kawika Vellalos ('08) earned his Juris Doctorate from Regent University in 2011. After Nathanael Yellis ('08) earned his MBA in 2009, he has since gone on to work as Deputy Political Director for Heritage Action for America. Tim Snyder ('09), who served as head debate coach at PHC after McPeak graduated, has since served with him at Toastmasters training events and in coaching executives. Snyder traveled to Malaysia and Thailand, among other locations, in 2011.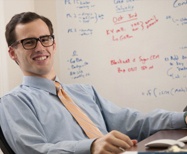 The vision that unites these strands is a larger objective "to teach people to think better."
"We believe that what we're teaching cultivates wisdom and a deeper understanding of truth," says McPeak. "When you communicate something, you have to think it through. So we're teaching communication skills. And you have to be heard, so that's where apologetics comes in."
What sets Ethos Debate apart? McPeak explains that "we're the only debate research group out there making the argument that rhetoric is essentially moral—because you're out there getting into people's heads, trying to put something in. So we teach how to become an effective and ethical communicator."